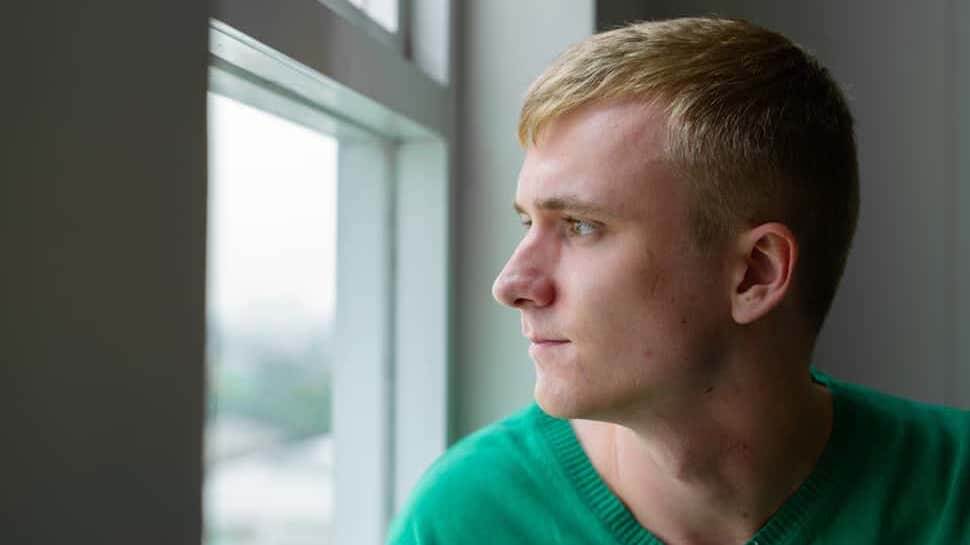 Residential Schizophrenia Treatment Center
BrightQuest Treatment Centers provide world-class residential treatment for schizophrenia.
Our unique therapeutic approach and expert staff ensure your loved one receives treatment and support they need for lasting change. Our evidence-based Schizophrenia treatments, including residential care and therapy, offer the intensity and duration necessary to go beyond immediate stabilization to help our clients attain greater independence.
Schizophrenia is a serious and complex mental illness that obstructs a person's ability to clearly think, relate well to others, and make proper decisions. It is a long-term illness that currently has no cure but can be treated and affects about 1% of people in the United States. The average age for a schizophrenic diagnosis is between 13 and 40 years of age.
It is often challenging to help a loved one on their own, as a symptom of the disease is that the person diagnosed may not understand that they have an illness. Paranoia of others can be so severe, that they refuse help altogether. Other symptoms can include visual/auditory hallucinations, delusions, disorganized thoughts, disorganized speech, and withdrawal.
By learning what effective treatment looks like and understanding the value of a long-term residential treatment center for schizophrenia, you can help your loved one suffering from schizophrenia get the care they need to work toward lasting recovery.
Schizophrenia Treatment
---
Living with schizophrenia without treatment can be detrimental and challenging for your loved one. People who suffer from schizophrenia may self-medicate, isolate, become incapable of proper self-care, and hurt themselves or others caused by delusions and paranoia.
Inpatient treatment is the best option when your loved one suffering from schizophrenia needs help because of the complexity of the disease.
At our BrightQuest locations in San Diego and Nashville, our unique schizophrenia therapeutic model and structure of long-term residential care ensure that your loved one will receive the support necessary for healing and recovery. With the guidance of our clinical team, their peers, and your family involvement, your loved one will work through underlying issues, gain strength, build confidence, regain control of their life, and work toward greater independence.
Treatment Goals for Schizophrenia
---
Treatment plans developed by experienced mental health professionals can lead to more stable moods, fewer episodes, more manageable symptoms, and greater overall function. Our compassionate clinical team at BrightQuest will provide your loved one with the most advanced care possible in a safe, supportive environment while they work toward major depression treatment goals such as:
Understanding the illness
Education of treatment methods
Consistent medication management
Become higher functioning
Developing a system of support
Self-care practices
Developing healthy interactive social skills
Developing a strong social support system
Avoiding the use of illegal substances
Accepting help
Continuing treatment
Addressing other co-occurring mental health disorders
Successful outcomes for schizophrenia treatment are highly favorable when individuals adhere to their treatment plan and are committed to their healing process. The team at BrightQuest will help your loved one every step of the way.
Reclaim Your Life
Get Help Today
Treatment Options for Schizophrenia
---
All treatment plans are individualized to fit your loved one's needs. However, there are common approaches which fall into three main categories of optimal care for mental illness, and none should be ignored when a loved one is diagnosed with schizophrenia. Inpatient mental health rehab at a residential treatment center that includes medication management with consistent mental health therapy is the best option for a safe and focused environment for wellness.
Having a loved one diagnosed with schizophrenia and getting them into treatment is challenging, due to the nature of the illness which causes them to be skeptical, afraid, and confused. However, residential treatment can be the most beneficial for people with schizophrenia as it can be the safest environment where appropriate care can be foundationally developed for long-term management.
Trying to treat a loved one diagnosed with schizophrenia without proper help can be incredibly challenging. A support team of family and friends, doctors, and therapists will be needed, as well as a consistent schedule and education for helping your loved one with schizophrenia. Support groups for friends and family member are available through treatment centers and national associations.
Residential Treatment for Schizophrenia
---
Having your loved one in a residential treatment center for schizophrenia is highly beneficial because of the medication management. It is not uncommon for a person diagnosed will the illness to forget or refuse the much needed medication, as it is part of the illness to have delusions and disjointed thinking. Being in residential treatment provides 24/7 care, and can offset dangerous or frightening episodes that people with schizophrenia may experience. A professional and caring staff, along with peer support will help stabilize and regulate the effects of the disease for your loved one.
At BrightQuest San Diego and BrightQuest Nashville, clients receive the many benefits of our mutually supportive therapeutic community where daily living experiences become a part of the therapeutic process. Your loved one will learn and practice the emotional, physical, and behavioral skills needed to address the confusing thoughts experienced with schizophrenia. Because your loved one will attend regular therapy, interact with peers and experience support, they are able to more fully understand and integrate the treatments and intervention they have learned during their time in residential treatment at BrightQuest.
Why Choose BrightQuest for Schizophrenia Treatment?
---
We understand that one of the toughest decisions you can face is choosing the right treatment option for the one you love. We've taken this journey countless times with other families who come through our doors with the same questions. There are several components that make the unique BrightQuest model so successful.
If your loved one is suffering from schizophrenia, contact us today.