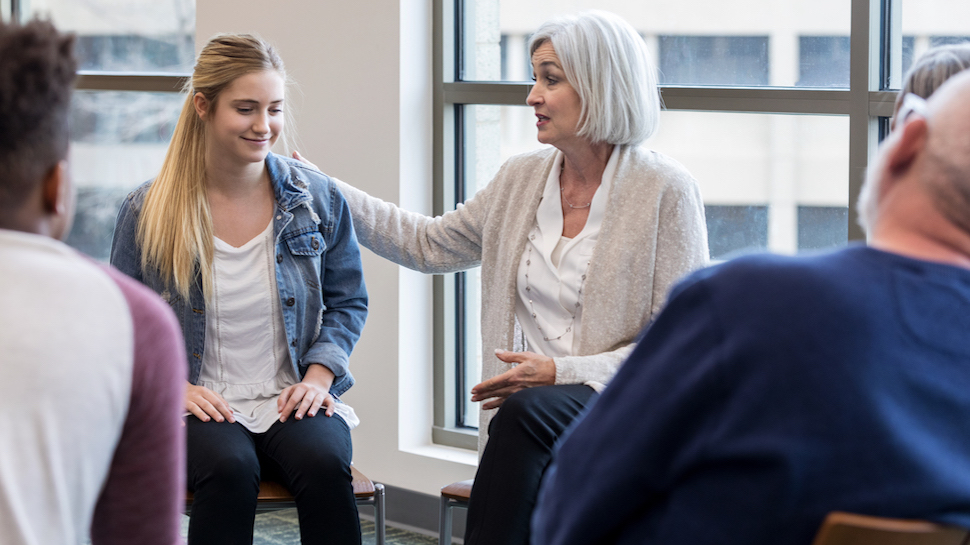 Family Support Group
Every other month, we host a Multi-Family Support Group for the families of clients either in a BrightQuest program or awaiting admission.
The primary purpose of this group is to provide a supportive environment in which to connect, interact with, and learn from other family members in a way that promotes understanding and healing. Research consistently shows that social support is a significant factor in determining which families' loved ones succeed in treatment. By putting family members in contact with one another, this group provides a unique opportunity for education, guidance, and assistance with how to develop healthy ways of coping with a family member who is ill, how to best support your loved one's recovery, and how to take care of yourself throughout the process.
BrightQuest's Multi-Family Support Group also serves to reinforce concepts and strategies addressed in family therapy as well as the contributions of outside support services such as Al-Anon or NAMI. In this way, the group functions as an ongoing repository of experience, ideas, and support, shared between people who have faced or are dealing with similar challenges and triumphs in their loved one's journey toward mental health and independence. Participation in this important part of your loved one's therapy is a vital component to optimizing the impact of the treatment plan.
2023 Family Support Group Dates
---
Nashville
January 26-28, 2023
March 16-18, 2023
May 18-20, 2023
July 20-22, 2023
September 21-23, 2023
November 16-18, 2023
San Diego
February 16-18, 2023
April 27-29, 2023
June 22-24, 2023
August 17-19, 2023
October 12-14, 2023
December 7-9, 2023