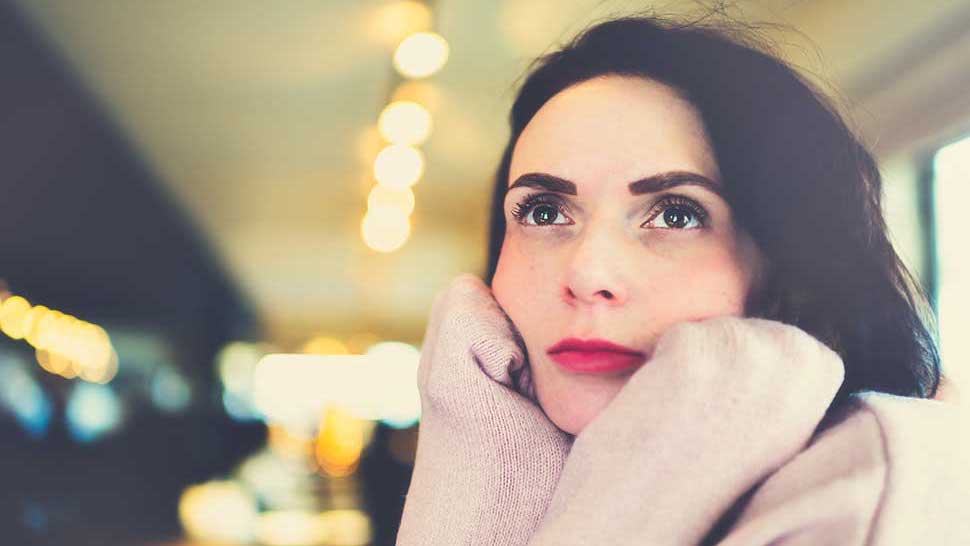 Delusional Disorder Treatment
Delusional Disorder Treatment
BrightQuest Treatment Centers provide world-class residential treatment for delusional disorder and other complex mental illnesses. Our unique therapeutic approach and expert staff ensure your loved one receives treatment and support they need for lasting change. Our evidence-based delusional disorder treatments, including residential care and therapy, offer the intensity and duration necessary to go beyond immediate stabilization to help our clients attain greater independence.
Delusional disorder is a rare mental illness where an individual experiences psychosis, where they cannot tell the difference between what is real and what is imagined. Those with this disorder are able to function in everyday life but close family and friends may dispute things that they believe to be true. Individuals suffering from delusional disorder may struggle with romantic relationships, have increased irritability, struggle with legal problems, have frequent anger towards others, and are susceptible to a substance use disorder. Those diagnosed with delusional disorder often have a hard time admitting their beliefs are wrong.
Although this is a chronic mental health condition patients with a commitment to treatment and long-term care will see that recovery is possible. By learning what effective treatment looks like and understanding the value of a long-term inpatient delusional disorder treatment center, you can help your loved one receive the care they need to work toward lasting recovery.
Delusional Disorder Treatment
---
Treating delusional disorder can be difficult as most individuals suffering with this disorder are functioning normally in everyday life and don't see a problem with their beliefs or actions. The prognosis for this disorder differs depending on the person's willingness to recognize the symptoms and agree to treatment. Residential care can be beneficial for your loved one suffering from delusional disorder. A tailored treatment plan will show the best road for recovery for your loved one, normally the plan will include therapy and medication.
At our BrightQuest locations in San Diego and Nashville, our unique delusional disorder therapeutic model and structure of long-term residential care ensure that your loved one will receive the support necessary for healing and recovery. With the guidance of our clinical team, their peers, and your family involvement, your loved one will work through underlying issues, gain strength, build confidence, regain control of their life, and work toward greater independence.
Delusional Disorder Treatment Goals
---
Comprehensive treatment plans developed by trained mental health professionals in residential treatment can lead to success for your loved one. Our caring clinical team at BrightQuest will provide your loved one with the most advanced care possible in a safe and supportive environment while they work toward delusional disorder treatment goals such as:
Reducing and eliminating delusions
Better managing emotions
Controlling obsessive thoughts
For long term success, individuals must commit to ongoing care of this chronic disorder. The team at BrightQuest will help your loved one every step of the way and provide them with skills for after active treatment has stopped.
>> More information about our San Diego Treatment Team
>> More information about our Nashville Treatment Team
Delusional Disorder Treatment Options
---
Adhering to a customized treatment plan prescribed by a mental health professional will lead to the best outcome for your loved one. While each plan will differ there are standard forms of treatment for delusional disorder.
Residential Treatment. Learning to manage delusional disorder can be achieved with a dedication to therapy and medications if necessary. Residential care is the best option for providing the tools necessary for treating and managing delusional disorder and creating an individualized treatment plan best suited for the individual and their loved ones.
Therapies. Individual forms of psychotherapy and behavioral therapy can help patients recognize their false beliefs, set goals, and take positive actions to change their belief patterns and negative behaviors. Family therapy is also important so families can understand how to support their loved ones suffering from delusional disorder.
Medication. Antipsychotics are commonly prescribed in addition to therapy to treat delusional disorder.
Inpatient Treatment for Delusional Disorder
---
During residential treatment, your loved one will learn how to recognize their false beliefs and manage those beliefs outside of treatment with therapy and medication. A comprehensive treatment plan in a residential treatment center will also include alternative and holistic therapies, group therapy, endless support, and help with nutrition and exercise. The compassionate professional team at BrightQuest will make sure your loved one is on the best path towards a symptom-free life.
Why Choose BrightQuest for Delusional Disorder Treatment
---
We understand that one of the toughest decisions you can face is choosing the right treatment option for the one you love. We've taken this journey countless times with other families who once came through our doors with the same questions. There are several components that make the unique BrightQuest model so successful.
Admissions Process and Comprehensive Assessment. We provide robust in-depth assessments into our admissions process to ensure accurate diagnoses and most appropriate level of care.
We Treat the Family. We engage the entire family in treatment so that they can become more successful in navigating life with a loved one experiencing delusional disorder.
Inclusive Therapeutic Community and Levels of Care. We provide clients appropriate structure, supervision, and support as they progress through treatment in a safe environment that fosters responsibility, accountability, and social connectedness.
Lasting Behavioral Change. We offer clients the tools, skills, and support necessary to attain greater stability and independence with the confidence and courage to live a healthy, happy, and productive life.
Our main goal at BrightQuest is to support your loved one in learning the skills they need to live a happy, healthy, and independent life. It's that simple.