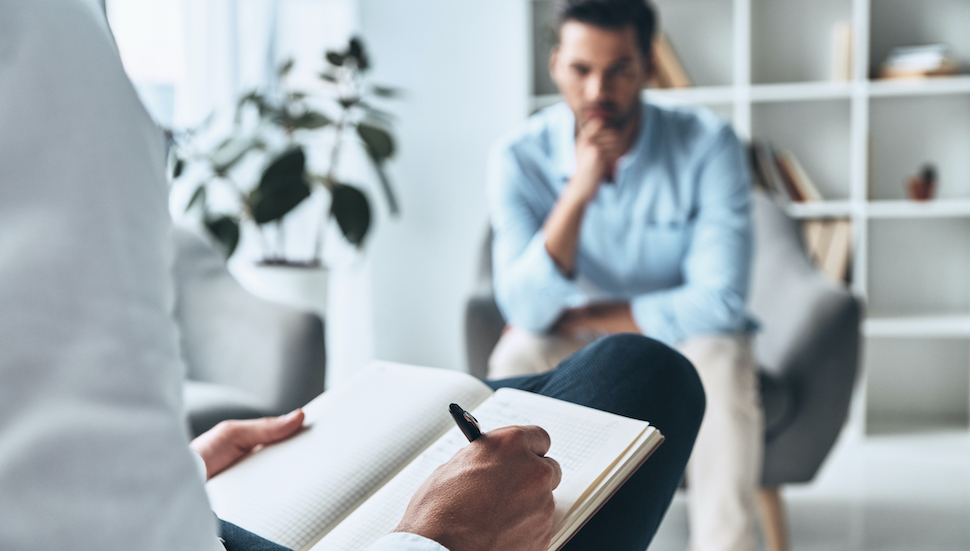 Levels of Care
BrightQuest provides compassionate and comprehensive treatment within a therapeutic community where individuals are given the opportunity to move through progressive phases of treatment in a supportive, inclusive atmosphere. Each level of care is designed to meet our clients where they are at in their treatment journey so we can provide them with the tools they need to develop sustainable daily living skills to achieve greater independence.
At BrightQuest, each individual is supported in developing and practicing skills that help them live a more independent and fulfilling life. Members of the community are empowered to make choices, search for options, and solve problems effectively. Self-esteem is strengthened and the development of life skills are gained through the process of discovery and learning. The primary goal at BrightQuest is to help our clients learn and integrate the skills necessary to live a happy, healthy, and independent life.
Intensive Residential
---
Our Intensive Residential Treatment homes are non-locked, licensed residential treatment facilities that provide 24-hour supported and monitored living, our highest level of care.
Private or shared room in our state licensed adult residential treatment facility with 24/7 onsite staff.
Designed for stabilization and establishing readiness for the next level of care.
Clinical programming delivered in the residence with a focus on health and safety, medication compliance, social interaction, and basic activities of daily living.
Medication management, meals, and transportation are staff facilitated.
Family therapy centers on psychoeducation, setting goals, and stabilizing patterns.
Community-Based Residential
---
Our Community-Based Residential Treatment homes are non-locked, licensed residential treatment facilities that provide 24-hour staff support.
Private or shared room in our state licensed adult supported living residence with 24/7 onsite staff.
Designed to bridge intensive residential and semi-independent living settings by focusing on skills necessary for living without onsite staff support such as medication adherence, healthy self-care, socialization, and organization.
Clinical programming occurs both in the residence and at the BrightQuest offices with an emphasis on vocational/educational assessment and goal setting, establishing social support networks, and developing effective behavioral strategies for self-management.
Medication management, meals, and transportation needs are staff-assisted.
Family therapy centers on history, communication, and healthy coping strategies.
Semi-Independent Living
---
Our Semi-Independent Living level of care may be the recommended entry point to BrightQuest for some of our new clients. Though no overnight, live-in house manager is present, BrightQuest staff regularly visits each house in addition to each morning and evening, 7 days per week, to verify medication compliance, chore completion, and to confirm that the house is in good order.
Private or shared room in one of our semi-independent living homes.
Designed to support the development of advanced independence skills such as time management, budgeting, socializing, shopping, and meal preparation.
Clinical programming occurs at the BrightQuest offices with a focus on proficiency and the sustained practice of safe and healthy self-care and symptom management, complex interpersonal skills, and preparing for entry or return to work or school.
Medication management and transportation needs are peer-supported, done independently, or with periodic staff support as needed.
Family therapy concentrates on maintaining skills such as setting and holding limits and boundaries, and open communication, with minimal clinical prompting, and planning for the transition into independent living.
Independent Living
---
Clients who successfully step down from Semi-Independent Living will continue to engage in structured BrightQuest programming while adjusting to living on their own.
Client lives independently; typically, with a roommate or other peers (e.g., apartment, independent living facility, etc.) following successful completion of previous levels of care.
Designed with a special focus on maintaining independence and continuing the strategic advancement toward long-term life, vocational, and relationship goals.
Clinical programming is the same as in semi-independent living to support increased vocational or educational endeavors and prepare to transition into extended services/outpatient care.
Medication, appointments, meals, and transportation are independently managed.
Family therapy centers on adjusting to the loved one's launch into independence and discussing future goals and plans for the family.
Extended Services
---
This level of care is for clients who have completed Semi-Independent Living. In the Extended Services (outpatient) level of care, clients live independently. This level of care offers BrightQuest clients an individualized therapeutic structure to continue their progress after successfully transitioning from Semi-Independent Living. This allows clients the ability to keep up with daily activities and responsibilities while receiving the clinical support needed to maintain stability and independence.
A la carte outpatient therapy services are available for those who have successfully completed previous levels of care and have achieved a level of independence commensurate with living without staff support or supervision.
All medical, psychiatric, and financial needs are managed by the client and their family with minimal program oversight or case management.