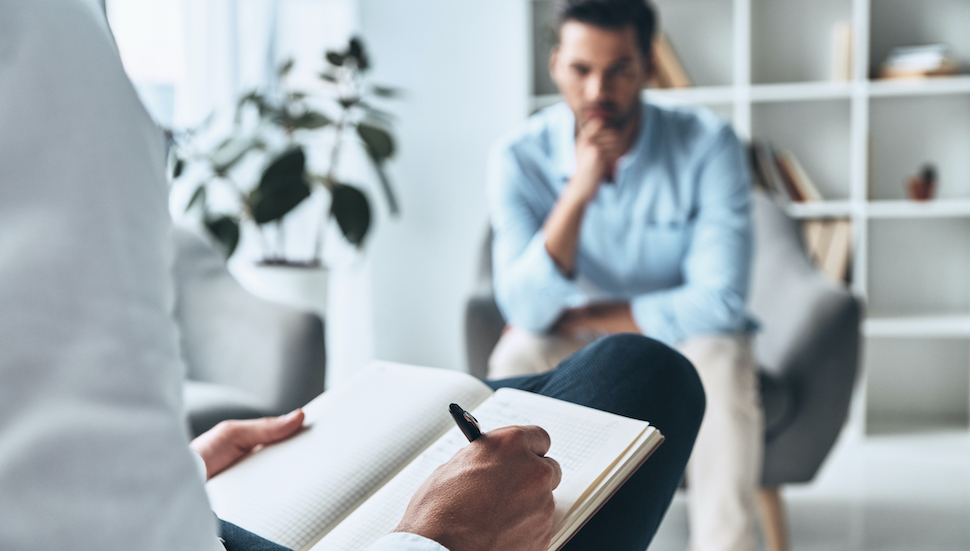 Levels of Treatment
BrightQuest provides compassionate and comprehensive treatment within a therapeutic community where individuals are given the opportunity to experience genuine connection and bonding with others. Our unique program functions under the belief that individual healing is optimized in a supportive, community atmosphere that fosters personal empowerment and a balanced life. The BrightQuest community offers a safe and loving environment in which members learn to respond to themselves, to others, and situations in the world in an authentic and effective way.
Developing and Practicing Life Skills
---
At BrightQuest, each individual is supported in developing and practicing skills that help them live a more independent and fulfilling life. Members of the community are empowered to make choices, search for options, and to solve problems effectively. The self-esteem of each member is strengthened through the process of discovery and learning. Each community member gains an awareness of self, learns important life skills, and discovers their passion for living.
Our uniquely structured program is designed to provide intensive support for individuals coping with complex mental illness like schizophrenia, schizoaffective disorder, bipolar disorder, and other significant life conditions.
The primary goal at BrightQuest is to help our clients learn the skills necessary to live a happy, healthy, and independent life. Our three levels of treatment enable the support of your loved-one through the phases of their journey.
24-Hour Residential Treatment
---
Our 24-Hour Residential Treatment Homes are non-locked, residential treatment facilities that provide 24-hour supported living, our highest level of care. Clients live in our licensed, adult residential facilities where they receive around the clock care, programming and supervision. The residential program has been designed for clients who need a higher level of supervision and support while stabilizing and preparing for a less structured setting.
Trained BrightQuest staff conducts up to 35 therapeutic groups each week that focus on stabilization, skill building and symptom education and management. Clients also receive daily support in routine living activities such as meals, chores and medication compliance. Social connection and interaction with housemates and BrightQuest residents are also built into the daily program and overseen by program staff. Weekly individual therapy is provided by one of BrightQuest's experienced clinicians.
Admission to our residential programs is intended to be temporary and reserved for individuals who have been referred by the clinical team subsequent to program assessment. Our short term goal is to prepare your loved-one for transition into BrightQuest's Semi-Independent Living program.
Semi-Independent Living
---
The semi-independent living level of care is the recommended entry point to BrightQuest for the majority of our new clients. Though no overnight, live-in manager is present, BrightQuest staff regularly visits each house in addition to each morning and each evening, 7 days per week, to verify medication compliance, chore completion and to confirm that the house is in good order. Any deviation from what we believe is appropriate and expected would be reported to the clinical team so the necessary therapeutic interventions can take place.
The main cornerstones of our standard, semi-independent living treatment program include:
Intensive Psychotherapy for emotional balance and health

Up to 15 hours of group therapy per week
Up to three weekly individual therapy sessions
Regular meetings with our program Psychiatrist (monthly or more frequent if indicated)
Weekly family therapy
Clinical Coordination with additional care providers (hospitals, physicians, dentists, etc.)

Semi-Independent Living for greater independence

A private or shared room in one of our semi-independent living homes located in the local neighborhood.
Household management training (meals, budgeting, chores, etc.)
Guidance for medication management and compliance
Support in developing effective daily self-care skills
Learning to live cooperatively

Vocational/Educational Support for meaningful productivity

10 hours per week of volunteer work, paid employment or educational classes
Job/school/training placement assistance
Resume and interview preparation
Support in work/school conflict resolution
Development of a strong work ethic and commitment

Socialization & Activity Involvement for building healthy relationships

9 hours per week of client-coordinated, peer-to-peer social activities
Optional weekly staff supervised activities
Bi-Monthly all-community outings (BBQ's, client/staff athletic events, etc)
Holiday get-togethers
Staff supervised weekly activity groups
Extended Services
---
The Extended Services Program offers BrightQuest clients an individualized therapeutic structure to continue after completing the BrightQuest Program while living on their own. The Extended Services Program does not require residency, therefore clients can keep up with daily activities and responsibilities while receiving the clinical support needed to maintain stability and independence.
Our program is customized to the unique needs and interests of each client to ensure the greatest continued success. It builds on the skills gained within the residential programs and is adapted to the needs of those living independently to sustain and build on the therapeutic foundation established in higher levels of care.
Clients in our Extended Services Program will receive exceptional treatment coordinated to work harmoniously with employment, school or other important commitments in their everyday lives. Each program includes the base program as listed below, with additional treatment support services incorporated as needed and desired to create a comprehensive, individually tailored plan.
Individualized Programming
---
In addition to the regular services provided by BrightQuest, we also offer several individualized programs that can be used to further your loved one's treatment goals.
The following Individualized Programs are offered as an adjunct to the standard treatment program. All but the Addiction Program are optional but do require a BrightQuest clinical referral. The Addiction Program is required for those individuals who suffer from a co-occurring addiction, as determined by the BrightQuest clinical team at the time of assessment.
---