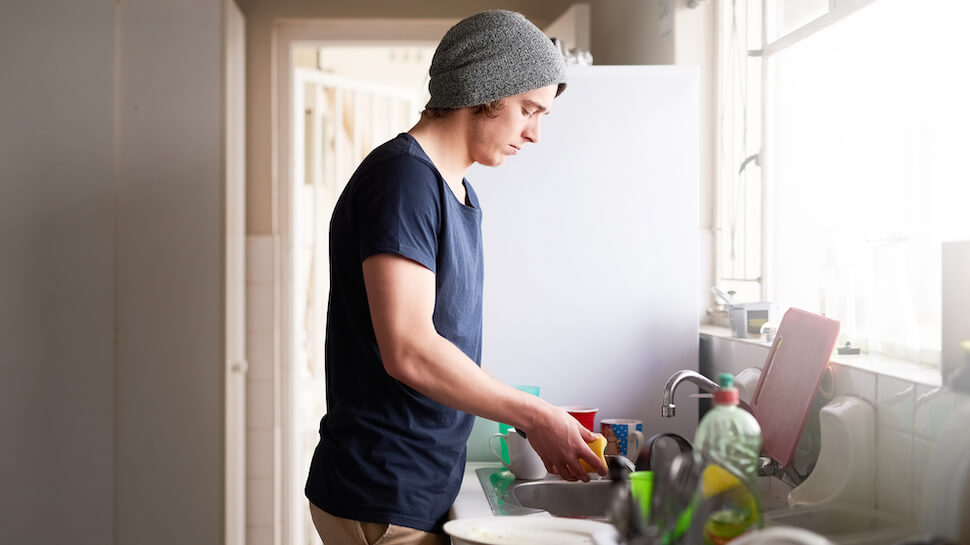 Schizoaffective Disorder Treatment
Residential Schizoaffective Disorder Treatment Center
Your loved one will receive the treatment and support needed for lasting change.
BrightQuest Treatment Centers is a world-class residential schizoaffective disorder treatment center. We understand that one of the toughest decisions you can face is choosing the right treatment option for the one you love. Our evidence-based schizoaffective disorder treatment program, including residential care and therapy, offer the intensity and duration necessary to go beyond immediate stabilization to help our clients attain greater independence.
Treating Schizoaffective Disorder
---
Schizoaffective disorder is a very serious mental illness that can have a devastating impact on a patient's life.
Treatment for schizoaffective disorder is essential to help manage the symptoms of this chronic condition. Although it cannot be cured, a combination of therapy and medications can help most patients live a normal life, resume ordinary activities, and live independently. For many, particularly those who have lost significant functionality, long-term residential schizoaffective treatment offers the best way of restoring emotional, cognitive, and behavioral health.
By learning what effective treatment looks like and understanding the value of inpatient treatment for schizoaffective disorder, you can help your loved one get the care they need for lasting recovery.
Schizoaffective Disorder Treatment
---
Treatment for schizoaffective disorder is not always straightforward. Different people experience different symptoms and respond in differing ways to treatments. It is also important to understand that this condition will not improve without treatment. Schizoaffective Disorder treatment facilities such as BrightQuest can provide the optimal environment where your loved one's diagnosis can be confirmed via an in-depth psychological assessment and a comprehensive, individualized treatment plan can be put into place and monitored.
At our BrightQuest locations in San Diego and Nashville, our unique therapeutic model and structure of long-term residential care ensure that your loved one will receive the support necessary for healing and recovery from schizoaffective disorder. With the guidance of our clinical team, their fellow peers, and your family involvement, your loved one will work through underlying issues, gain strength, build confidence, regain control of their life, and work toward greater independence.
>> Learn about our BrightQuest locations
Treatment Goals for Schizoaffective Disorder
---
Schizoaffective disorder will not get better without treatment, and determining individual schizoaffective disorder treatment objectives begins with a good diagnosis. Following our assessment and diagnosis of schizoaffective disorder at BrightQuest, our compassionate clinical team will provide your loved one with the most advanced care possible in a safe, supportive environment as they work toward a more stable, balanced, and joyful life through an innovative mix of individual, group, and holistic modalities. Our safe, secure, and nurturing environment means that our treatment team can also continuously observe the effects of your loved one's medication to ensure efficacy and tolerability to optimize adherence.
Making Sense of Schizoaffective Disorder Symptoms
---
Schizoaffective Disorder Treatment Options
---
The vast majority of patients diagnosed with schizoaffective disorder use medication as part of their treatment plan and most use more than one type, which includes:
Antipsychotics

Mood Stabilizers and antidepressants
Medications are essential for managing symptoms in patients with schizoaffective disorder, but psychotherapy is also an important part of treatment. One of the most common types of therapy used is cognitive behavioral therapy (CBT). CBT involves working with a patient to recognize and change negative thinking associated with depression and anxiety. The therapist helps the patient learn to be more mindful of this thinking, reorganize it, and use coping strategies. For psychotic symptoms, therapists use additional techniques to teach patients the coping strategies for these types of symptoms that are not well controlled with medication.
Additional types of therapy a patient may use for treating schizoaffective disorder include family or relationship therapy. These types of therapy are especially beneficial for learning to manage relationships as well as teaching family members how to help their loved one.
At BrightQuest, we consider family participation a key to long-term recovery—we don't just treat your loved one, we treat your family.
>> How BrightQuest heals your entire family
Residential Treatment for Schizoaffective Disorder
---
Long-term residential care ensures that your loved one receives the best treatment and support they need for healing. Unlike other treatment settings, long-term residential care provides unique opportunities for developing the tools needed for greater independence while receiving the support they need. At BrightQuest, we are able to gradually shift the treatment to maintenance and independent living as your loved one progresses through treatment and develops their self-management skills.
At BrightQuest San Diego and BrightQuest Nashville, we allow clients to receive the benefit of a mutually supportive therapeutic community in which daily living experiences become a part of the therapeutic process. Your loved one is able to learn and practice the emotional and behavioral skills needed to address the instability inherent to their schizoaffective disorder. Because your loved one interacts with peers and witnesses positive social interactions on an everyday basis, they are able to more fully understand and integrate new skills during their time in treatment at BrightQuest.
Why Choose BrightQuest for Schizoaffective Disorder Treatment
---
We've taken this journey countless times with other families who once came through our doors with the same questions. There are several components that make the unique BrightQuest model so successful.
Schizoaffective disorder can co-occur with bipolar disorder, anxiety, trauma, psychosis, and substance use disorders.If you believe your loved one is suffering from a major depressive disorder, contact us today.