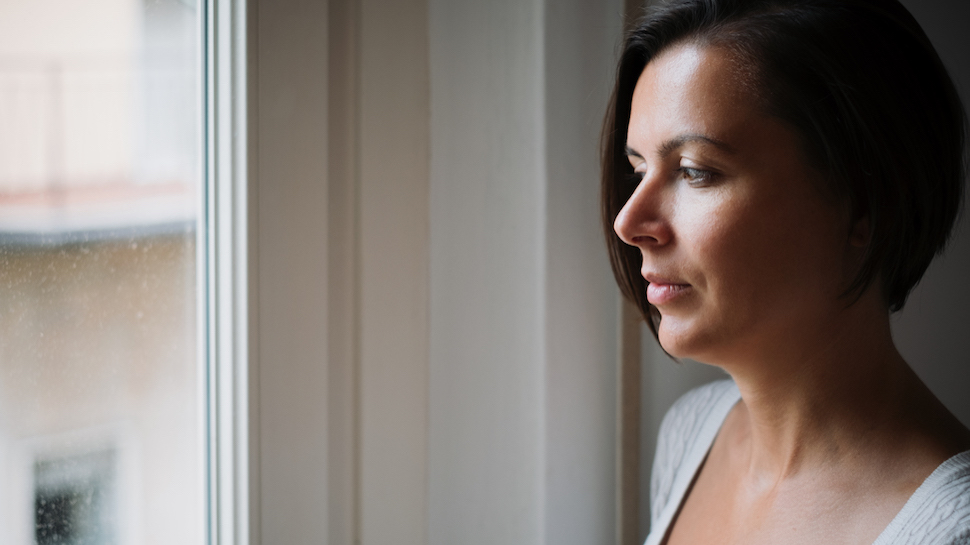 Residential Treatment for Social Anxiety
Social anxiety is mentally, physically, and emotionally debilitating. It can disrupt every aspect of a person's life, making it difficult to create or sustain meaningful relationships, or function comfortably and efficiently in school or in the workplace. At BrightQuest, men and women receive comprehensive residential treatment for social anxiety designed to help illuminate their path toward freedom, to a future where anxiety is no longer in charge.
People who've never suffered from severe social anxiety cannot comprehend how life-altering this condition really is.
For the socially anxious, interactions outside of the family or a small circle of close friends can be highly stressful and difficult to navigate. This is because of debilitating anxiety symptoms that make it impossible to communicate freely and clearly. At times, the tension in such situations can be unbearable, leading to avoidance behaviors that prevent those with social anxiety from finding happiness or pursuing their dreams.
Men and women with social anxiety disorder often live lonely and frustrated lives, as their social anxiety interferes with their capacity to form new relationships, meet their career or educational goals, or function comfortably in the world at large.
Their constant anxiety is a burden they are desperate to shed, but in many cases, they've lived with it so long they cannot imagine any other kind of existence.
But there is hope.
Intensive, evidence-based treatment for social anxiety disorder can produce excellent results. The social anxiety recovery program at BrightQuest Treatment Centers is flexible enough and comprehensive enough to offer a real chance for healing, to those who are deeply motivated to change.
Treatment for Social Anxiety at BrightQuest Treatment Centers
---
According to U.S. government statistics, nearly one in eight Americans will experience the symptoms of social anxiety disorder at some point in their lives. Approximately one in three of these individuals will suffer from severe social anxiety, which can have many long-term negative consequences.
The symptoms of social anxiety disorder can be triggered by just about any type of social exposure. When social anxiety is at its most debilitating, it can make it impossible to participate in a conversation, ask for something you want or need, or assert your rights if you're being abused. Even the simplest daily tasks can cause enormous stress and discomfort if they involve interactions with other people.
Social Anxiety Signs and Symptoms
Social anxiety disorder is a frightening and all-encompassing medical condition. The most common symptoms of severe social anxiety or social anxiety disorder include a racing heartbeat, difficulty breathing, heavy sweating, stomach pain and nausea, dizziness, dry mouth, trembling, inability to speak clearly, and feeling exposed or self-conscious. These symptoms seriously inhibit social performance, while causing grave physical discomfort. They can be triggered by just about any social situation, including those that might seem benign or non-threatening to others.
Anxiety Treatment at BrightQuest
We give your loved one access to expert assistance while giving them the chance to form supportive, meaningful relationships with peers who are also struggling with anxiety and other life-altering conditions. Constructive peer-to-peer interactions within our therapeutic community are an essential part of the BrightQuest approach to healing, and they are exactly what your loved one needs to break the cycle of loneliness and isolation that nurtures social anxiety.
The residential social anxiety treatment program we provide at BrightQuest is comprehensive, multilayered, and immersive. We introduce practical techniques for confronting and controlling your loved one's anxiety, helping them develop better life skills. We recognize that every Client is different and social anxiety may co-occur with other mental health disorders, so treatment plans vary. However, commonly prescribed social anxiety therapies include:
Milieu Therapy. As the foundation for treatment at BrightQuest, milieu therapy involves peers in the recovery process through constructive interactions that occur throughout the day. Those with social anxiety can benefit tremendously from immersion in safe, comfortable social environments where cooperation and unconditional support are universal.
Cognitive Behavioral Therapy (CBT). CBT is a practical therapy that helps participants learn to recognize and then transform the thinking and behavioral patterns that reinforce their anxiety and make social situations problematic. CBT is a time-tested method for anxiety management and recovery.
Motivational Interviewing. Interactions with counselors help people with anxiety gain a clearer perspective on their lives while increasing their motivation and determination to change.
Solution Focused Therapy. Questions are posed and answers are explored, as men and women with social anxiety learn to see beyond their limitations and imagine a brighter future.
Experiential Therapies. Movement and activities that promote wellness, self-esteem, and greater self-confidence can help people with anxiety change their thoughts about themselves and the world. At BrightQuest, our experiential offerings include adventure therapy, art therapy, music therapy, psychodrama, nutritional instruction, and recreational therapy.
Social Skills Training. Instruction in social skills development has a practical emphasis, teaching you helpful communication techniques and strategies. But the process also functions as an important confidence-builder, empowering your ability to push past anxiety when it does come.
Dialectical Behavior Therapy (DBT). DBT is one effective technique for developing better coping skills. This variant of CBT is highly recommended for anxiety problems since it can improve a person's ability to manage and control their strongest emotions.
Mindfulness Meditation. Long-term meditation practice can help those who suffer from chronic anxiety reduce its incidence and intensity. At BrightQuest, you'll have the chance to receive instruction in mindfulness techniques that have proven effective for others in your situation.
Family Therapy. Since anxiety disorders often have an impact on the entire family, involving loved ones in the recovery process can have benefits for everyone involved. Having the emotional support of loved ones, in general, is important for men and women with social anxiety problems, who too often feel completely misunderstood.
Are Anxiety Disorders Affecting Your Family?
Get Help Today
BrightQuest Levels of Care for Social Anxiety
---
Flexibility is the hallmark of the BrightQuest approach to healing and recovery. When your loved one comes to BrightQuest for help with social anxiety, their treatment plan will be carefully customized to meet their personal and medical needs, in their entirety.
Our level of care model and therapeutic community focuses on sustainable, long-term wellness. Our levels of care include:
Residential Treatment

Semi-Independent Living

Independent Living

Extended Services
All clients participate in a two-day outpatient admissions assessment prior to beginning residential treatment for social anxiety. This includes a formal clinical assessment with family present, a clinical interview with the family alone, an individual client interview, a chemical dependency assessment, and a psychiatric history review with the psychiatrist. Family participation is important in the assessment because the information gained informs our treatment recommendations. Prior to the assessment, families are asked to prepare a detailed timeline of observations and experiences related to their loved one's mental health history.
Our admissions assessment process is particularly essential for determining the most appropriate level of care for your loved one and allows us to better understand their unique needs. The length of stay in each program will differ from Client to Client. Typically, these are temporary placements designed to support each Client in being able to transition to the next level as soon as possible.
Your BrightQuest Treatment Centers Experience
---
At BrightQuest, your loved one will be engaged in a comprehensive recovery process within an intimate therapeutic community where everyone is united, engaged, and involved.
We understand that one of the toughest decisions you can face is choosing the right social anxiety treatment option for the one you love. We've taken this journey countless times with other families who once came through our doors with the same questions. There are several components that make the unique BrightQuest model so successful.
BrightQuest has locations in San Diego, California and Nashville, Tennessee. Our residences are nestled in quiet, peaceful residential neighborhoods, with comfortable rooms and common spaces, where we offer an immersive and memorable recovery experience that will help your loved one heal in mind, body, and spirit.
Lasting Change for a Better Life
---
Social anxiety is a misunderstood condition. It is often mistaken for normal shyness. As a result, loved ones aren't always as compassionate and understanding as they should be. Too often, socially anxious people feel left out in the cold with nowhere to turn for help.
But help is available, and it can make all the difference in the world. At BrightQuest, your loved one will form a wealth of satisfying and uplifting relationships with peers, treatment professionals, and family members who choose to support them and their recovery. Slowly but surely, they'll rebuild their self-esteem and sense of the possible, clearing the way for a future filled with hope and possibility.
Please contact us today to begin your journey today.