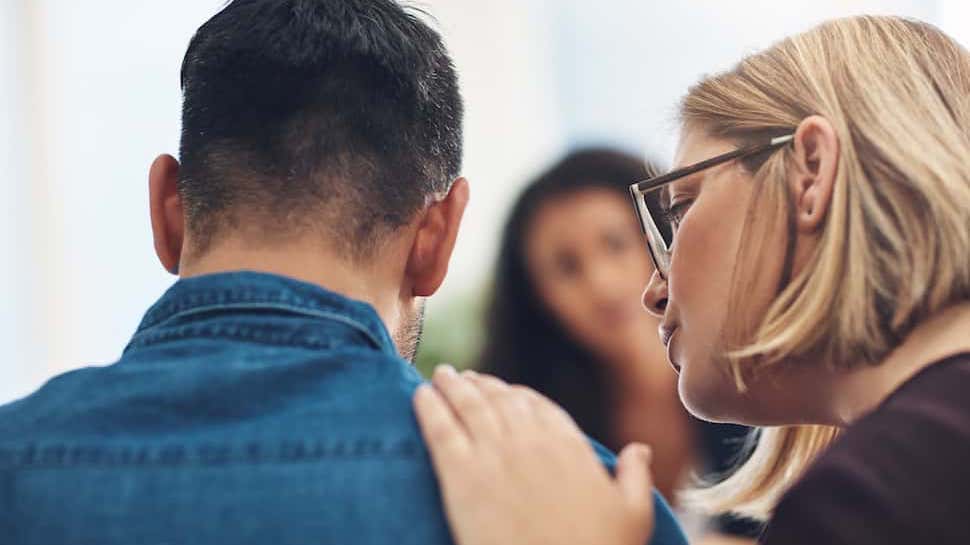 Dependent Personality Disorder Treatment
Residential Treatment Center for Dependent Personality Disorder
BrightQuest Treatment Centers provides world-class residential treatment for dependent personality disorder and other complex mental illnesses. Our unique therapeutic approach and expert staff ensure your loved one receives the treatment and support they need for lasting change. Our evidence-based dependent personality disorder treatments, including residential care and therapy, offer the intensity and duration necessary to go beyond immediate stabilization to help our clients attain greater independence.
Dependent personality disorder (DPD) is a mental health condition characterized by an excessive and pervasive need to be cared for. DPD can lead to an overreliance on others, and submissive or clingy behavior in order to satisfy one's own emotional and physical needs.
People who suffer from DPD often fear being abandoned and have significant difficulty making everyday decisions without approval from someone else. This can lead them to avoid age-appropriate responsibilities.
DPD can be difficult to manage, but improvement in decision-making and daily function can occur with treatment.
By learning what effective treatment looks like and understanding the value of long-term residential treatment centers, you can help your loved one suffering from dependent personality disorder get the care they need to work toward lasting recovery.
Dependent Personality Disorder Treatment
---
Long-term behavioral therapy is really the only treatment for dependent personality disorder because there is no cure. Those suffering from DPD may find it extremely helpful to begin their recovery in a long-term residential program where they can learn to control their disorder through intensive therapy and a variety of behavioral treatments. This may be particularly helpful if there is a co-occurring mental health or substance use disorder.
Residential treatment is the best option when your loved one suffering from dependent personality disorder needs help.
At our BrightQuest locations in San Diego and Nashville, our unique dependent personality disorder therapeutic model and structure of long-term residential care ensure that your loved one will receive the support necessary for healing and recovery. With the guidance of our clinical team, their fellow peers, and your family involvement, your loved one will work through underlying issues, gain strength, build confidence, regain control of their life, and work toward greater independence.
>> Learn about our BrightQuest locations
Dependent Personality Disorder Treatment Goals
---
Following a treatment plan prescribed by an experienced mental health professional can ensure a more independent life for your loved one suffering from dependent personality disorder. The caring team at BrightQuest will provide your loved one an individualized treatment plan as well as a safe and supportive environment to help themsucceed and meet their goals such as:
Increase independence
Initiate, develop, and sustain healthy relationships
Raise self-confidence
Gain confidence in decision making
In order to achieve these goals of dependent personality disorder treatment, the patient must comply with their treatment plan exactly. The team members at BrightQuest help guide and support your loved one as they take each step to reach these goals.
>> More information about our San Diego Treatment Team
>> More information about our Nashville Treatment Team
Reclaim Your Life
Get Help Today
Dependent Personality Disorder Treatment Options
---
Dependent personality disorder is generally treated with residential treatment, psychotherapy and, if necessary, medication.
Residential Treatment. Learning to manage DPD and develop healthier relationships can be achieved with dedication to therapy. Residential care is the best option for providingthe tools necessary for treating and managing dependent personality disorder and creating an individualized treatment plan best suited for the individual and their loved ones.
Psychodynamic psychotherapy. An intense form of talk therapy designed to examine the full range of emotions as well as the relationship between an individual and their external world. With the help of a therapist and a deep examination of past and present behaviors, thoughts, and emotions, people living with dependent personality disorder can learn to change behavior and develop more balanced, satisfying relationships.
Cognitive behavioral therapy (CBT). A form of talk therapy that focuses on how a person thinks and behaves. The goal is to identify negative, unhelpful ways of thinking and patterns of behavior and replace them with positive, helpful ways of thinking and behaving. CBT provides the skills to better manage thoughts and emotions, and thereby better cope with situations and interpersonal relationships.
Medications. Generally, medications are prescribed in addition to psychotherapy to treat specific symptoms, rather than to treat the DPD. People with dependent personality disorder frequently experience symptoms associated with depression and anxiety. However, because people with DPD tend to have an increased risk for dependency, caution is used when prescribing benzodiazepines for anxiety.
Why Choose BrightQuest Treatment Center for Dependent Personality Disorder
---
We understand that one of the toughest decisions you can face is choosing the right treatment option for the one you love. We've taken this journey countless times with other families who once came through our doors with the same questions. There are several components that make the unique BrightQuest model so successful.
If you believe your loved one is suffering from a dependent personality disorder, contact us today.