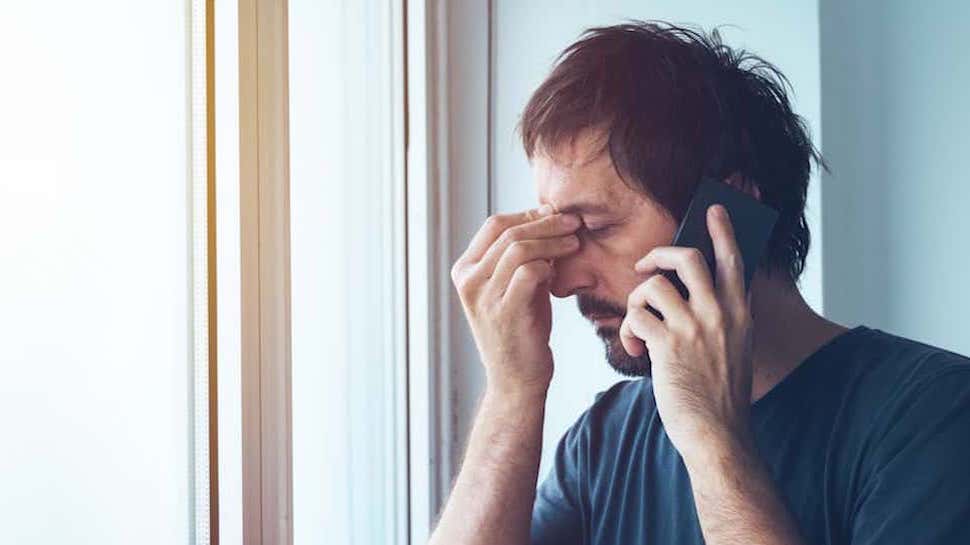 Meth-Induced Psychosis Treatment.
Residential Meth-Induced Psychosis Treatment Center
BrightQuest Treatment Centers provide world-class residential treatment for meth-induced psychosis and other complex mental illnesses. Our unique therapeutic approach and expert staff ensure your loved one receives treatment and support they need for lasting change. Our evidence-based drug-induced psychosis treatments, including residential care and therapy, offer the intensity and duration necessary to go beyond immediate stabilization to help our clients attain greater independence.
Meth-induced psychosis is a dangerous and frightening side effect of methamphetamine (meth) abuse.
The psychosis caused by meth abuse affects the brain and is classified as a stimulant psychosis. An individual may experience hallucinations, delusions, paranoia, aggression and hostility, hyperactivity, and/or obsessive-compulsive behavior.
The symptoms of psychosis can persist far after the period of intoxication of the drug.
By learning what effective treatment looks like and understanding the value of a long-term inpatient meth-induced psychosis treatment center, you can help your loved one receive the care they need to work toward lasting recovery.
Meth-Induced Psychosis Treatment
---
Meth-induced psychosis is a complicated condition with many aspects, so ensuring a professional mental health clinician provides a treatment plan for your loved one is of utmost importance. Residential treatment is the best option for your loved one suffering from meth-induced psychosis. Inpatient rehab provides a safe and supportive environment during the stabilization process and throughout treatment, providing your loved one the skills needed to maintain sobriety and continued success in recovery after treatment has stopped.
At our BrightQuest locations in San Diego and Nashville, our unique meth-induced psychosis therapeutic model and structure of long-term residential care ensure that your loved one will receive the support necessary for healing and recovery. With the guidance of our clinical team, their peers, and your family involvement, your loved one will work through underlying issues, gain strength, build confidence, regain control of their life, and work toward greater independence.
Meth-Induced Psychosis Treatment Goals
---
A comprehensive treatment plan designed by professional mental health clinician will outline the necessary steps to complete treatment and the tools and actions to take outside of treatment. The caring team at BrightQuest are ready to support and help your loved one as they reach their meth-induced psychosis treatment goals:
Detoxing and stopping meth use
Eliminating psychotic symptoms
Reducing anxiety and fear
Following the individualized treatment plan tailored to your needs and committing to ongoing care, your loved one is much more likely to succeed in recovering. The professional team at BrightQuest are eager to help your loved one reach these goals and live a healthier life.
>> More information about our San Diego Treatment Team
>> More information about our Nashville Treatment Team
Meth-Induced Psychosis Treatment Options
---
While each individual will need a customized plan for their recovery there are standard forms of treatment for meth-induced psychosis.
Residential Treatment. To ensure your loved one is safe and given the best chance for recovery residential treatment is the only option. Inpatient rehab for meth-induced psychosis will give your loved one the medically supervised detox they need as well as therapy, medication, support, and tools needed for after treatment.
Therapy. Therapy is used to help individuals suffering from meth-induced psychosis. Cognitive behavioral therapy is commonly prescribed.
Medications. Antipsychotic medications are normally prescribed for patients with psychosis.
Residential Treatment for Meth-Induced Psychosis
---
Receiving treatment in a residential facility will help your loved one have the best chances for recovery. While enrolled in inpatient treatment your loved one will be given medication (if necessary), receive individual psychotherapy, group therapy, family counseling, alternative and holistic therapies, and help with exercise and nutrition. The team at BrightQuest will address all symptoms for your loved one, as it is not uncommon for one to suffer from a co-occurring mental illness or substance use disorder.
Why Choose BrightQuest for Meth-Induced Psychosis Treatment?
---
We understand that one of the toughest decisions you can face is choosing the right treatment option for the one you love. We've taken this journey countless times with other families who once came through our doors with the same questions. There are several components that make the unique BrightQuest model so successful.
Admissions Process and Comprehensive Assessment. We provide robust in-depth assessments into our admissions process to ensure accurate diagnoses and most appropriate level of care.
We Treat the Family. We engage the entire family in treatment so that they can become more successful in navigating life with a loved one experiencing meth-induced psychos
Inclusive Therapeutic Community and Levels of Care. We provide clients appropriate structure, supervision, and support as they progress through treatment in a safe environment that fosters responsibility, accountability, and social connectedness.
Lasting Behavioral Change. We offer clients the tools, skills, and support necessary to attain greater stability and independence with the confidence and courage to live a healthy, happy, and productive life.
Our main goal at BrightQuest is to support your loved one in learning the skills they need to live a happy, healthy, and independent life. It's that simple.