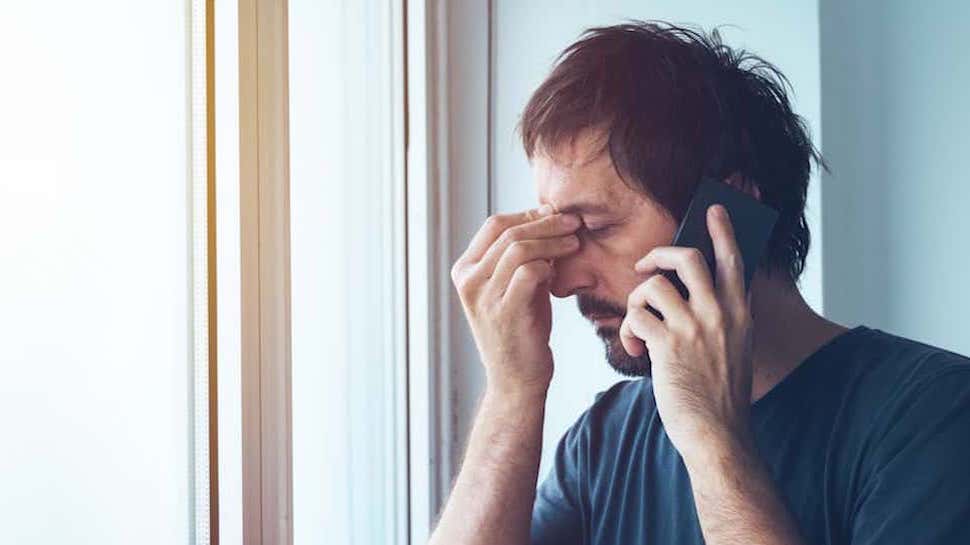 Residential Treatment for Meth-Induced Psychosis
Residential Treatment for Meth-Induced Psychosis
Meth-induced psychosis is a frightening mixture of severe mental health problems and dangerous substance abuse issues. While meth-induced psychosis produces powerful and disturbing symptoms, they can be safely managed and eventually overcome, with the assistance of the trained mental health experts at BrightQuest. Residential treatment for meth-induced psychosis at BrightQuest relies on a mixture of evidence-based treatment methodologies to produce impressive results.
Residential Treatment for Meth-Induced Psychosis at BrightQuest
---
At the far edges of drug dependency, powerful symptoms can emerge that indicate a mental health breakdown has occurred. Delusions and hallucinations, which are normally associated with schizophrenia, can be experienced by individuals who abuse methamphetamine (also known as 'meth' or 'crystal meth'). They lost touch with reality, making it all but impossible for them to function.
When this happens, meth-induced psychosis can be diagnosed. Meth-induced psychosis is a form of mental illness and a sign of a serious substance use disorder, which is known to affect up to 40 percent of those who become addicted to methamphetamine. Both the psychosis and the addiction require rapid and intensive treatment, in a high-quality residential treatment facility that can handle complex mental illness and substance abuse problems simultaneously.
BrightQuest Treatment Centers offers evidence-based interventions for a variety of complex mental health issues including meth-induced psychosis. Residential treatment for meth-induced psychosis at BrightQuest include:
Admissions and Comprehensive Assessment Services. Admissions services at BrightQuest are handled by skilled intake specialists, who can answer all your questions and get your loved one admitted quickly and without complications. After admission is complete, your loved one will undergo thorough psychological assessments to ensure their diagnosis is comprehensive and accurate. Our evaluation and diagnostic services are provided by highly experienced mental and behavioral health experts, who furnish the information we need to design customized treatment programs for each individual client.
Family Involvement. We know from experience that clients who have the full and loving support of their families have the best prospects for a strong recovery. We feature extensive opportunities for family members to participate in their loved ones' healing process, including family therapy, virtual psycho-education classes, and multi-family support groups that meet every other month at our San Diego and Nashville centers.
An Inclusive Therapeutic Community and Multiple Levels of Care. At BrightQuest, we create a warm and welcoming environment for our clients. Healing in the close-knit BrightQuest therapeutic community can be a life-transforming experience. Meanwhile, our multiple levels of care add a degree of flexibility to our treatment packages, which allows our clients to recover at a pace they can sustain.
Lasting Behavioral Change. At BrightQuest, we strive to create a smooth pathway to safe and enduring recovery. When your loved one completes our treatment program for meth-induced psychosis, they will emerge prepared with the skills needed to handle a variety of life challenges, in the present and in the future.
Our multilevel treatment plans for drug-induced psychosis treat every symptom with equal focus. We rely exclusively on proven therapies and other sound wellness strategies that have helped many others restore their physical, psychological, and emotional health.
Symptoms of Meth-Induced Psychosis
---
Psychosis brought on by methamphetamine abuse is harrowing for those who experience it, and every bit as terrifying for those who love them. Psychotic episodes caused by meth abuse can come on suddenly and last for an indeterminate amount of time: minutes, hours, days, or weeks, depending on how advanced the substance abuse problem has become.
The early signs of meth-induced psychosis are not indicative of what the condition can become. They include concentration and cognitive difficulties, sleeping troubles, moodiness, a flagging interest in personal hygiene, a lack of emotional expressiveness, and a gradual withdrawal from social interactions.
Full-blown psychosis can develop if treatment is not provided when such symptoms first appear. The consequences of fully developed meth-induced psychosis may include:
Hallucinations (including the sensation that insects are crawling around under the skin)
Delusions (irrational, illogical, and sometimes frightening beliefs that have no connection to objective reality)
Bursts of sudden energy
Uncontrollable rage or hostility
Illogical or incoherent speech and thinking
A lack of impulse control
Violence against objects or persons
Suicidal thoughts or other self-harming behavior
Emergency treatment is required when someone who has been abusing meth has a psychotic breakdown. Ultimately, residential treatment will be needed to get this condition completely under control.
At BrightQuest, we can offer your loved one caring, compassionate, and comprehensive treatment services.
Seeking Meth-Induced Psychosis Treatment for Your Loved One
---
Even if your loved one has only developed the early symptoms of psychosis, it is imperative that you persuade them to seek help immediately. When drug abuse affects mental health it is a major sign of trouble, and a failure to act in these circumstances could have grave consequences. If nothing is done in the early stages, a psychotic break that requires emergency room treatment is the likely result.
Treatment for meth-induced psychosis must address the substance abuse problem as well as the psychosis. This is exactly the approach we adopt at BrightQuest, because we know future psychotic episodes will be all but guaranteed if your loved one does not embrace sobriety as the first principle of sustainable wellness.
Family Involvement in the Meth-Induced Psychosis Treatment Process
---
Making a full and complete recovery from meth-induced psychosis takes patience, determination, and a commitment to see it through to the end. Men and women who face this reality can benefit tremendously from the loving and unconditional support of their families, whose presence and encouragement can have a deep, motivating effect.
At BrightQuest, we make a concerted effort to involve family members in our clients' recovery programs, from beginning to end. Our options for family involvement include:
Family therapy. Residential treatment at BrightQuest includes family therapy sessions that unite loved ones in a shared campaign to heal and grow. Men and women who've experienced meth-induced psychosis need kindness, understanding, and love from the people they cherish the most, and our family therapy program is designed to facilitate this type of positive and uplifting contact.
Biweekly psycho-educational groups. During informative and highly interactive video conferences, family members can learn more about the dynamics of complex mental illness, addiction, and other mental health and behavioral concerns from trained mental health professionals. These sessions will leave you feeling more knowledgeable about the challenges your loved one is facing, and more confident in your ability to contribute to their long-term recovery.
Multi-family support groups. Bimonthly sessions bring family members of clients together to share experiences and offer practical advice and emotional support. Supervised by trained mental health specialists, these group meetings are held every other month at our facilities in San Diego and Nashville.
At BrightQuest, family participation is a constructive element in the healing process. Your willingness to help will increase your loved one's chances of recovery dramatically, giving you all hope for a much brighter future.
Why Choose BrightQuest for Meth-Induced Psychosis Treatment?
---
We are committed to helping each of our clients restore their sense of self-worth and dignity. Men and women with meth-induced psychosis are wounded in mind, body, and spirit, and the compassionate treatment they'll receive at BrightQuest can help them slowly rebuild their shattered self-images. At the end of treatment lies a new world, filled with possibility.
Your Residential Treatment Experience at BrightQuest
At our BrightQuest locations in San Diego and Nashville, men and women struggling with immense life challenges can find peace and contentment along with exceptional treatment. In addition to compassionately administered treatment, at BrightQuest your loved one will have access to numerous amenities that will enhance their healing experience. Your loved one's comprehensive recovery program will include:
Regular individual, group, and family therapy
Monitored and managed use of prescription medications, for relief from the symptoms of psychosis
Vocational and educational instruction and training
Specialized instruction in coping skills, living skills, and relapse prevention strategies
Individualized wellness programming that facilitates deep healing, while helping to build greater self-confidence and self-esteem
BrightQuest Levels of Care for Meth-Induced Psychosis
Recovery from meth-induced psychosis can take a long time. Those who've experienced this terrifying disorder will find aid and comfort at BrightQuest, where our various levels of care allow for the creation of customized recovery plans that can be adjusted as needed.
BrightQuest levels of care for meth-induced psychosis include:
24-hour Residential Treatment. In our intensive residential treatment facility, those suffering from meth-induced psychosis will be treated and monitored on a round-the-clock basis, until their debilitating symptoms are brought under control. They may be given medications to help them manage their psychosis, and if they are experiencing methamphetamine withdrawal they will be made as comfortable as possible throughout the detoxification process.
Semi-Independent Living. From intensive residential treatment, men and women with meth-induced psychosis will move on to our semi-independent living program, which combines multilevel recovery services with practical experience in household management and maintenance. BrightQuest clients share a comfortable house near the main BrightQuest facility, and collectively they take responsibility for cooking, cleaning, and other essential chores. As self-care skills develop, clients will become more self-sufficient and more prepared to live on their own in the future.
Independent Living. After enjoying success in semi-independent living, some of our clients move on to our independent living program, where they will assume even more responsibility for their health and welfare. Treatment for psychosis, addiction, and any other co-occurring conditions will continue, as clients prepare for the transition back to their regular lives.
Extended Services. BrightQuest aftercare programs reinforce the lessons learned and the good habits created during formal treatment. These continuing services (individual and group therapy, medication management, instruction in living skills, etc.) are vital for people recovering from meth-induced psychosis and meth addiction, since they will be highly vulnerable to relapse in the months after formal treatment ends.
The BrightQuest care model is highly effective and ideally suited for men and women who need long-term therapy to restore their autonomy. Many clients will spend a year or more under our care, as they strive to overcome complicated challenges associated with recovery from complex mental conditions like meth-induced psychosis.
The BrightQuest Therapeutic Community
Caring and acceptance are the hallmarks of treatment at BrightQuest. Our extended therapeutic community includes counselors, administrators, support staff, clients, and their family members, all of whom contribute to the unique healing environment we've created.
Meth-induced psychosis takes time and hard work to overcome, as does the substance abuse problem that leads to its development. At BrightQuest, however, no one goes through their struggle alone. We'll be by their side every step of the way, counseling them, encouraging them, and supporting them with evidence-based treatment services that can help them create a new and exciting future, free from the influence of dangerous drugs like methamphetamine.
If your loved one is suffering from Meth-Induced Psychosis, contact us today.