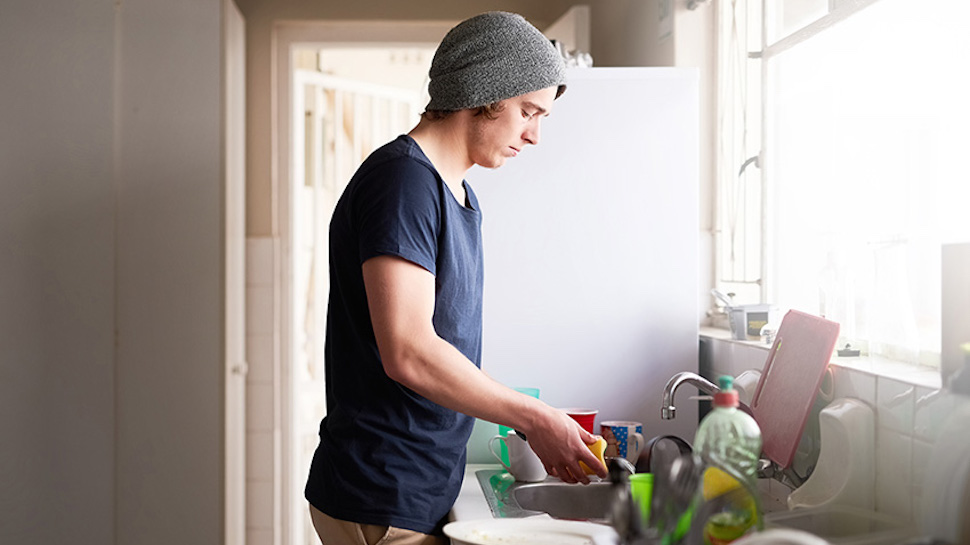 Intensive Residential
Our Intensive Residential Homes are licensed adult residential facilities that provide the highest level of care offered in the BrightQuest Program. The Intensive Residential program offers staff support and availability 24 hours per day, its own intensive programming tailored to resident need, independent life skills training, medication support, and social skills development. The Intensive Residential program has been designed for clients who need a higher level of care and supervision while they focus on stabilization, symptom education and management, skill building and independent life skill development.
Admission and Transition
---
Admission to the Intensive Residential program is intended to be temporary and reserved for individuals who have been referred by the clinical team. Our short-term goal is to prepare your loved-one for transition into BrightQuest's semi-independent living program. Additionally, at times during a patient's process of treatment short-term stabilization is necessary. The residential program also provides short-term residency following a client's discharge from the hospital or need for more intensive support.
Once a resident has demonstration proficiency in time management, self-monitoring, and activities of daily living, the BrightQuest treatment team create a transition plan tailored to each resident's individual progress and needs. A typical transition plan spans between 2-4 weeks with the resident spending their time between a residential home and a semi-independent living home. Requirements such as preparing meals, socializing, and overnight visits increase in frequency over a designated time span. Transition plans can also be shorter or longer based on the team's recommendations.
Intensive Residential Programming
---
Each day in Intensive Residential has programming to encompass goals of teaching our residents structure, organization, and consistency, all while balancing relaxation and self-care time.
Each resident completes thorough assessments in Money Management, Food Management, Personal Appearance and Hygiene, Physical and Mental Health, House Cleanliness, House Maintenance, Transportation, Emergency and Safety Skills, Interpersonal Skills, and Time Management. Throughout their stay, residents are periodically reassessed and given therapeutic assignments to address their awareness and readiness to complete tasks that fall in these categories.
Residents participate in 2-4 groups per day in addition to BrightQuest programming as designated by their therapist, individual psychotherapy sessions, social activities, house outings, and recovery meetings.
In addition to the regular group offerings for BrightQuest clients, our intensive residential program provides its own programming. Group topics are rotated and determined on current resident need, and may include:
Assertion Training
Mindfulness/Yoga
Movement and Balance
Emotion Management
Practical Life Skills
Meal Planning
Breaking Old Patterns
Budgeting
Time Management
These groups are facilitated by one of our trained clinicians and support staff.
Our Intensive Residential Team
---
Our staff completes a rigorous training program in compliance with all state and local licensing requirements. All staff are trained in a multitude of areas including food safety, abuse reporting, medication management, emergency and disaster intervention, first aid, and health and safety laws in compliance with OSHA (Occupational Safety and Health Administration).
In addition to providing 24/7 care and supervision, our team is responsible for a multitude of duties to ensure the best care and support for each resident. These responsibilities include regular consultation with the Residential Program Manager and BrightQuest Treatment Team to coordinate care for each resident, overseeing each resident's medication regimen in coordination with their psychiatrist, supporting residents in practicing healthy spending habits including saving and budgeting, preparing meals, supporting the residents in meal planning on a weekly basis following serving recommendations in the USDA Basic Food Group plan, creating incentive plans with the residents to earn rewards, teaching basic house maintenance and cleanliness skills, facilitating groups, and attending outings with the residents.
As our residential treatment homes are a smaller and more intensive version of BrightQuest's milieu therapy approach, residents and staff in the home are encouraged to work together to problem-solve, hold themselves and each other accountable, and provide feedback when appropriate. An important role of the staff is to model healthy and appropriate ways of interacting with others, problem solving, assertion, and self-care.