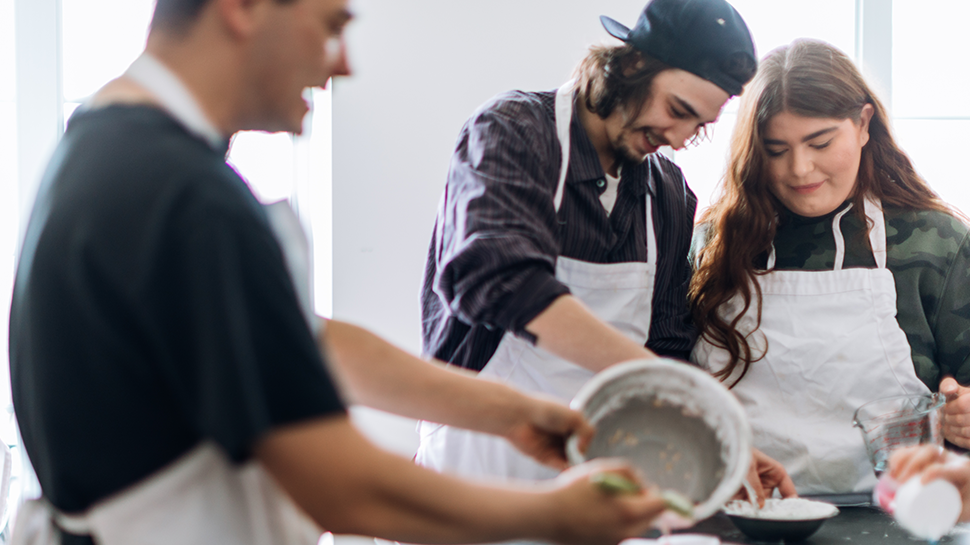 Community-Based Residential
Community-Based Residential
Our Community-Based Residential homes are non-locked, licensed residential treatment facilities that provide 24-hour staff support. Clients receive 24/7 care, programming, and supervision. The Community-Based Residential Treatment program is for clients who need a significant level of supervision and support while preparing for transitioning to Semi-Independent Living.
Learning New Life Skills
---
Our Community-Based Residential level of care is for clients who do not require further stabilization.
Here they can begin their journey of learning new life skills to put them on the path toward greater independence. Their goal is to learn to manage their activities of daily living (ADLs) and their medications, as well as develop healthier coping strategies and social connections.
Our caring staff supports our Community-Based Residential clients in learning budgeting, grocery shopping, cooking, and more.
Developing Healthy Social Connections and Interactions
---
Clients in our Community-Based Residential level of care receive treatment and programming services both in their residence and at the BrightQuest Center, where they begin to interact with clients from other homes. Social connection, interaction, and the development of healthier communication skills with peers are also built into the daily program and facilitated by program staff. Weekly individual therapy is provided by one of our experienced clinicians.
What makes our Community-Based Residential programming special is it truly welcomes our clients into our therapeutic model of healing. While they focus on their own health and recovery, they also become involved in supporting their peers. This community-based peer support facilitates recovery, strengthens self-esteem, and improves relationships.
Becoming an important part of their community and the experience of shared peer support creates a beneficial and healing environment for all involved. Through our community model, clients can envision life beyond their diagnosis and work on the skills necessary to work toward that goal in a safe, encouraging environment before moving on to our Semi-Independent Living level of care.