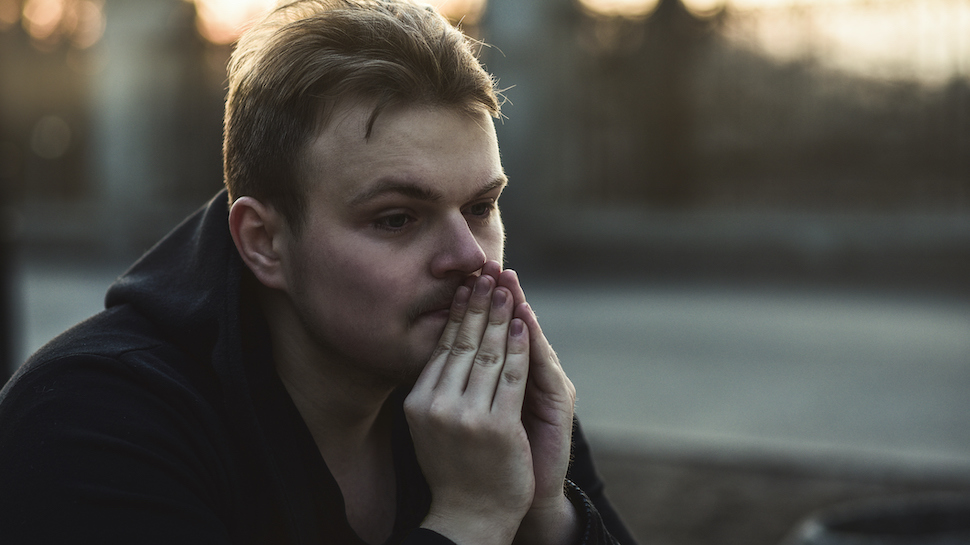 Residential Treatment for Bipolar Disorder
Residential Treatment for Bipolar Disorder
Bipolar disorder is often associated with severe episodes of depression or mania. Once bipolar disorder has been diagnosed, treatment is essential and should in most instances include some combination of medication, psychotherapy, and alternative wellness practices. BrightQuest's residential treatment program for bipolar disorder is comprehensive and evidence-based, offering an ideal mixture of effective medical services to men and women trying to overcome debilitating bipolar symptoms.
Residential Bipolar Disorder Treatment at BrightQuest
---
Approximately 2.8 percent of American adults will experience the symptoms of bipolar disorder in any given year, and that statistic jumps to nearly five percent among adults in the 18-29 age group.
Bipolar disorder can have serious consequences if left untreated. Deep depression or uncontrolled manic episodes may require emergency hospitalization, even before formal treatment can commence.
But innovative treatment is available at BrightQuest. Our mental health professionals offer a comprehensive program for men and women struggling with the symptoms of bipolar disorder, regardless of how intense or severe those symptoms might be.
Residential treatment for bipolar disorder at BrightQuest includes:
Admissions and Comprehensive Assessment Services. Admissions at BrightQuest is handled swiftly and efficiently by our skilled and knowledgeable intake specialists. Our evaluation and diagnostic services are comprehensive and stress-free, and allow our mental health specialists to make an accurate diagnosis of your loved one's condition (which may include co-occurring disorders in addition to bipolar).
Family Involvement. BrightQuest treatment regimens for bipolar disorder feature extensive opportunities for family participation. Family therapy sessions will be included in your loved one's healing plan, letting you translate your loving concern and best intentions into productive and constructive actions.
An Inclusive Therapeutic Community and Multiple Levels of Care. At BrightQuest Treatment Centers, we give our clients access to the very best in evidence-based treatment services, in a calm and caring atmosphere where physical, mental, and spiritual health are equally prioritized. To ensure the highest healing proficiency, we offer multiple levels of care and the opportunity to advance based on the pace of the recovery process.
Lasting Behavioral Change. Treatment at BrightQuest is focused on long-term health and sustainable recovery. Personal growth and comprehensive healing are a potent combination, and our recovery plans are carefully customized to facilitate both.
Remarkable transformations are possible at BrightQuest. We will help your loved one develop the skills, insights, and resiliency they need to meet and surpass the challenges created by their diagnosis.
Types of Bipolar Disorder
Serious and enduring mood swings are the defining characteristic of bipolar disorder, although symptomology varies based on the type of bipolar that develops.
The three types of bipolar disorder that can be diagnosed include:
Bipolar I. This condition produces the classical pattern associated with the condition, where bouts of major depression alternate with significant and often disabling manic episodes.
Bipolar II. With bipolar II, the depression is still severe, but manic episodes are milder.
Cyclothymic disorder. Mild-to-moderate depressive and manic states are experienced in the familiar alternating pattern.
Symptoms of Bipolar Disorder
Bipolar takes its name from the two distinct phases of mental health disturbance it produces. The mercurial nature of the disorder helps mental health professionals recognize and identify its distinct symptoms.
The signs of bipolar depression include:
Chronic fatigue and a lack of energy
A loss of motivation to accomplish even simple tasks
Pessimism, cynicism, or despair
Social isolation and withdrawal
Feelings of shame, guilt, and inadequacy
Sleeplessness or sleeping at odd hours
Reduced appetite or compulsive overeating
Suicidal thoughts
It takes an extraordinary effort to function under the influence of bipolar depression. Much of the time, that energy is virtually impossible to summon, causing those with bipolar to neglect their basic responsibilities.
During manic episodes, people with bipolar disorder will experience symptoms that fall at the opposite end of the spectrum. They may include:
Extreme restlessness
An inability to sleep
Racing and uncontrollable thoughts
Rapid speech, which may be disordered or illogical
An exaggerated sense of self-importance or personal power
A lack of concentration and focus
Impulsive actions or speech
Signs of psychosis (delusions or hallucinations)
When psychotic symptoms develop during a manic episode, it is necessary to seek medical treatment immediately. BrightQuest facilities can handle emergencies related to bipolar disorder when they arise, so when you leave your loved ones with us you can rest easy knowing that appropriate medical services will always be provided.
Seeking Bipolar Disorder Treatment for Your Loved One
---
People with bipolar disorder are often overwhelmed by their symptoms and bewildered by the depth and intensity of their mood changes.
Family intervention may be necessary to ensure they receive the medical attention they require. If their bipolar disorder has been officially diagnosed, rapid treatment is essential. If it has yet to be diagnosed, or is complicated by co-occurring anxiety issues, substance abuse problems, eating disorders, or other comorbid conditions, a full evaluation will likely be necessary before treatment can begin.
There is great reason for optimism if you come to us for assistance. BrightQuest Treatment Centers is a full-service mental health facility, offering professional evaluation services leading to an accurate and complete diagnosis. With this information, we can work together with you and your loved one to develop a multilevel, evidence-based treatment regimen, which will offer them the greatest chance at recovery and sustainable wellness.
The episodes of mania and depression caused by bipolar disorder can be as frightening as they are disabling. Families who encounter them need the help of trained experts, who can assess the nature of the trouble and provide carefully targeted treatment services in a timely manner.
This complete package of assistance is what we offer at BrightQuest, and we stand ready to answer all your questions if you are uncertain of where to turn in your family's hour of need.
Family Involvement in the Bipolar Disorder Treatment Process
---
Bipolar disorder is diagnosed in individuals. But whole families are affected by its presence.
In recognition of this important fact, BrightQuest healing programs always include loved ones in the recovery process. Through BrightQuest initiatives, family members learn how to more effectively support their loved one's healing efforts, while also addressing their own feelings and emotional requirements in constructive, solution-oriented environments.
Family participation programs at BrightQuest include:
Family therapy. Family therapy is a standard part of residential treatment programs for bipolar disorder at BrightQuest. In a cooperative, empathic atmosphere, aided by a trained mental health professional, you'll work in partnership with your loved one to find effective and lasting solutions to bipolar disorder and its complications. For your loved one, your loving support and tireless encouragement can make all the difference.
Biweekly educational groups. The more informed about bipolar disorder you are, the more prepared you'll be to assist your loved one's recovery with sensitivity and intelligence. You'll gain great insight into your family member's situation during these virtual meetings, while having the opportunity to ask questions and share your concerns with experts who have important knowledge to share.
Multi-family support groups. At our San Diego and Nashville facilities every other month, we sponsor invigorating support group meetings for family members of clients seeking constructive interactions with peers. During these energetic and informative sessions, you'll be in contact with others who know what you've experienced and have plenty of good advice to offer.
BrightQuest family programs are uplifting, energizing, and highly enlightening. As an active participant, you'll learn a lot about bipolar disorder and its impact and emerge more prepared to enable your loved one's efforts to heal.
Reclaim Your Life
Get Help Today
Why Choose BrightQuest for Bipolar Disorder Treatment?
---
BrightQuest Treatment Centers in San Diego and Nashville are making a profound difference in the lives of men and women with mental health issues and in the lives of those who care for them. Healing from bipolar disorder takes time, but the journey to lasting wellness can be successfully completed with the help of our talented and caring recovery experts.
Your Residential Treatment Experience at BrightQuest
When you place your trust in BrightQuest, you'll be giving your loved one access to highly skilled and experienced professionals, who stay up-to-date on the latest research findings and treatment methodologies. Their treatment program will include an expansive mixture of therapies and therapeutic activities that address all their symptoms regardless of the cause.
BrightQuest treatment plans for bipolar disorder include:
Daily individual, group, and family therapy sessions
Monitored use of antidepressants, mood stabilizers, and any other helpful medications
Vocational and educational instruction
Courses that teach coping skills or facilitate living skills development
Individualized wellness programming that complements recovery and promotes long-term personal growth
Sessions with our staff are administered with compassion and humanity, and will help your loved one sustain the focus and concentration they need to overcome significant life challenges.
BrightQuest Levels of Care for Bipolar Disorder
---
To guarantee maximum healing at a steady, sustainable pace, BrightQuest programs include various levels of care suitable for clients who are at different stages of their recovery. Our treatment regimens may last for a year or more, and no one is discharged from our care until they're truly ready to transition back to their normal lives.
The levels of care available at our San Diego and Nashville facilities include:
24-hour Residential Treatment. Our intensive residential treatment program is the entry point for clients who have serious health issues that must be dealt with before formal treatment can begin. Round-the-clock monitoring and care are made available, with services customized to meet the individual needs of each client. Crisis intervention may be required with bipolar disorder, if severe depression has developed or psychotic symptoms are being experienced during manic episodes.
Semi-Independent Living. Most of your loved one's recovery will occur in our semi-independent living program, which will begin once their condition has stabilized. At spacious, comfortable homes located near BrightQuest facilities, clients receive a full menu of recovery therapies and complementary healing services, supervised by our world-class treatment experts. In semi-independent living, your loved one will share basic household responsibilities with peers, which will help them develop their ability to manage their own lives and watch out for their own health and welfare.
Independent Living. As a final step for clients who've progressed, our independent living program offers more valuable experience in self-sufficient living. Treatment services will continue to be provided, as your loved one develops their ability to care for themselves and manage their own recovery safely and sustainably.
Extended Services. Aftercare services will be offered after formal treatment ends. Continuing therapy, support group meetings, and medication management services may all be included in your loved one's aftercare program, which may last for several months or more depending on their specific personal and medical needs.
Your loved one will leave BrightQuest feeling empowered, emboldened, and in charge of their own destiny. Their determination to heal will lift them to new heights, and our caring assistance will help them acquire the knowledge they need to soar even higher.
The BrightQuest Therapeutic Community
---
At BrightQuest in San Diego and Nashville, our reliance on evidence-based medicine is enhanced by the unique holistic healing experience we offer.
Our therapists and treatment specialists studied at some of the finest institutions of higher learning in the world, and the knowledge they absorbed has helped them perfect their craft and sharpen their skills to an impressive level. But it is their empathic approach to health and healing that sets them apart and makes BrightQuest such a special place to learn, recover, and grow.
We will provide your loved one with the best mental health treatment services available anywhere. We will also offer them the opportunity to develop their capacities to the fullest, surrounded by kindness and unconditional support as they complete their mission of recovery.
If your loved one is suffering from bipolar disorder, contact us today.