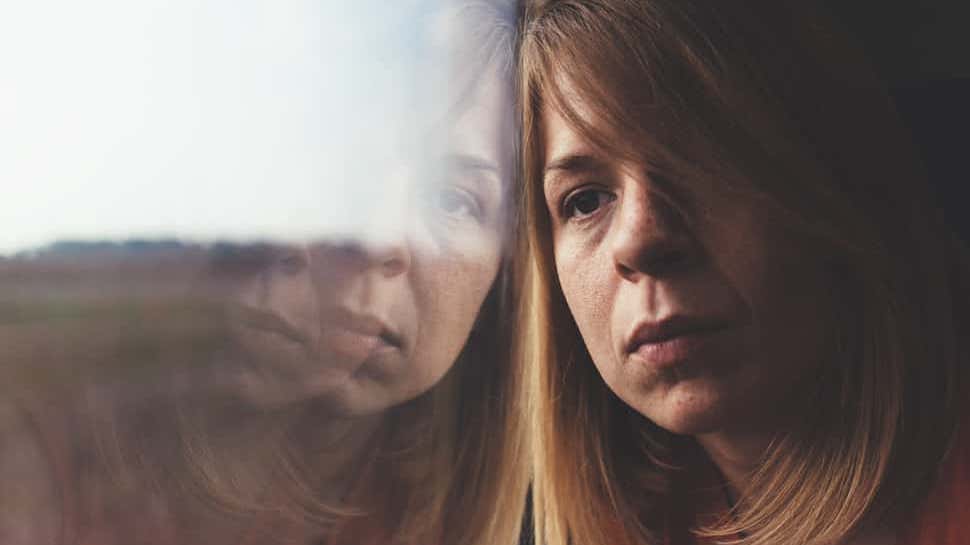 Bipolar Disorder Treatment
Residential Bipolar Disorder Treatment Center
Your loved one will learn the skills they need to live a happy, healthy, and independent life.
BrightQuest Treatment Centers is a world-class residential bipolar disorder treatment center. We ensure your loved one receives treatment and support they need for lasting change. Our evidence-based bipolar disorder treatments, including residential care and therapy, offer the intensity and duration necessary to go beyond immediate stabilization to help our clients attain greater independence.
Bipolar disorder, previously called "manic depression" or "manic-depressive disorder," is a mental affliction which can cause periods of depression that cycle, or depression with episodes of a manic or elevated mood. Mood swings from overly excited to depressed in a period of a few weeks can be a sign that your loved one may have a form of bipolar disorder.
The underlying causes of bipolar disorder is not clearly understood, though studies show that there is a component of a genetic disposition along with environmental factors. Bipolar disorder can be difficult to diagnose as the symptoms can be similar to other ailments such as personality disorders, attention-deficit/hyperactivity disorder (ADHD), schizophrenia, and substance use disorder—particularly when a person uses methamphetamine.
By learning what effective treatment looks like and understanding the value of a long-term residential treatment center for bipolar disorder, you can help your loved one receive the care they need to work toward lasting recovery.
Bipolar Disorder Treatment
---
Being diagnosed with bipolar disorder without treatment can cause increased stress on the individual and family, as relationships are strained and depression can cause isolation and challenges with normal functioning. People who suffer from bipolar mood cycles often try to self-medicate, though this causes a myriad of other problems. Seeking treatment from professionals and getting on the right medication can be the most effective for those diagnosed with bipolar disorder. Residential treatment is the best option when your loved one suffering from bipolar disorder needs help.
At our BrightQuest locations in San Diego and Nashville, our unique bipolar disorder therapeutic model and structure of long-term residential care ensure that your loved one will receive the support necessary for healing and recovery. With the guidance of our clinical team, their peers, and your family involvement, your loved one will work through underlying issues, gain strength, build confidence, regain control of their life, and work toward greater independence.
Treatment Goals for Bipolar Disorder
---
Treatment plans developed by experienced mental health professionals can lead to more stable moods, fewer episodes, more manageable symptoms, and greater overall function. Our compassionate clinical team at BrightQuest will provide your loved one with the most advanced care possible in a safe, supportive environment while they work toward bipolar disorder treatment goals such as:
Long-term bipolar disorder management
Learning and practicing medication
Managing side effects
Developing a strong social support system
Stabilizing mood swings
Avoiding substance use
Learning healthy communication and relationship skills
Improving function in education and professional environments
Addressing other co-occurring mental health disorders
Successful outcomes for bipolar disorder treatment are highly favorable when individuals adhere to their treatment plan and are committed to their healing process. The team at BrightQuest will help your loved one every step of the way.
>> More information about our San Diego Treatment Team
>> More information about our Nashville Treatment Team
Reclaim Your Life
Get Help Today
Treatment Options for Bipolar Disorder
---
All treatment plans are individualized to fit your loved ones needs. However, there are common approaches which fall into three main categories of optimal care for bipolar disorder. Inpatient mental health rehab at residential treatment center is the best bet for a safe and focused environment for wellness and an outcome of success and includes medication management with consistent mental health therapy.
Residential Treatment. Sending your loved one into inpatient care for bipolar disorder gives them the best chance at managing this chronic condition. They will receive an individualized treatment plan that best suits their needs as well as continuous support. Patients will learn the tools needed for continued success after treatment.
Therapy. There are a multitude of therapies to help with bipolar disorder, cognitive behavioral therapy, individual and group psychoeducation, family-focused therapy, interpersonal and social rhythm therapy, and eye movement desensitization and reprocessing.
Medication. In addition to therapy, medications may be administered. Antidepressants and mood stabilizers are most frequently prescribed but you must pay close attention to possible side effects like provoking manic episodes.
Residential Treatment for Bipolar Disorder
---
Having your loved one in residential treatment for bipolar disorder will stabilize them during the changes that occur while in symptoms of mood cycling—creating a safe and stable environment. In addition, your loved one will be able to engage in proper treatment therapies and gain knowledge of how to manage these swings when they return to their lives.
At BrightQuest San Diego and BrightQuest Nashville, clients receive the many benefits of our mutually supportive therapeutic community where daily living experiences become a part of the therapeutic process. Your loved one will learn and practice the emotional, behavioral, and life skills needed to address the varied moods experienced with bipolar disorder. Because your loved one will attend regular therapy, interact with peers and experience support, they are able to more fully understand and integrate new skills they have learned during their time in residential treatment at BrightQuest.
Why Choose BrightQuest Treatment Centers for Bipolar Disorder?
---
We understand that one of the toughest decisions you can face is choosing the right treatment option for the one you love. We've taken this journey countless times with other families who once came through our doors with the same questions. There are several components that make the unique BrightQuest model so successful.
Our main goal at BrightQuest is to support your loved one in learning the skills they need to live a happy, healthy, and independent life. It's that simple.