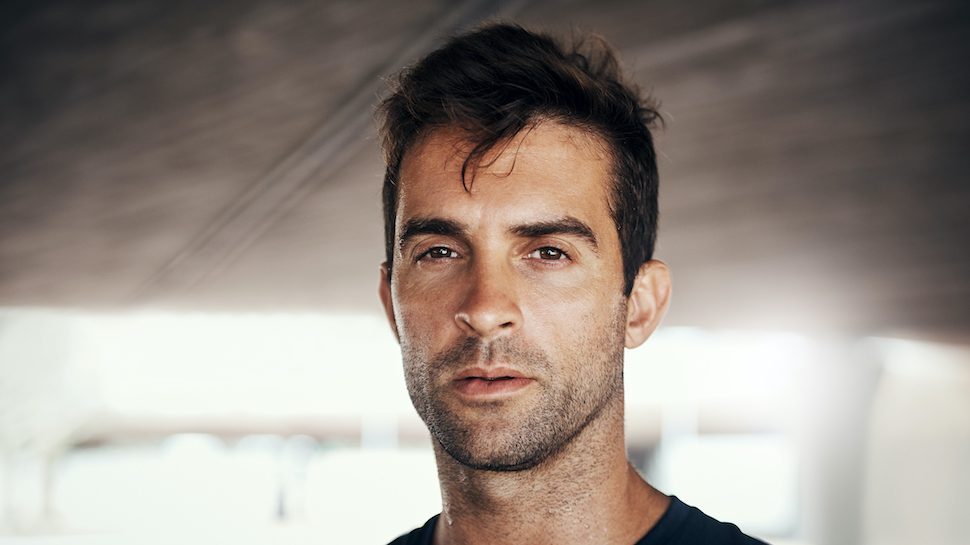 Residential Treatment for PTSD
Residential Treatment for PTSD
Post-traumatic stress disorder (PTSD) is a common ailment in people who've experienced severe trauma. Its symptoms can be highly debilitating and frightening if left unchecked. At BrightQuest Treatment Centers, men and women plagued by symptoms of PTSD can find relief through long-term, evidence-based, residential treatment, all while recuperating in a warm, supportive, and life-affirming environment.
Residential Treatment for Post-traumatic Stress Disorder at BrightQuest
---
Approximately 70 percent of adults will have experienced at least one traumatic event in their lives. Among this group, about 20 percent will eventually develop PTSD (post-traumatic stress disorder). This could happen immediately after the event, or several months or even years down the line.
The disturbing and disruptive symptoms of PTSD can cause severe anxiety and significant interference with daily functioning. Those who fail to seek treatment for their conditions will be at risk of other serious mental and behavioral health problems, including anxiety disorders, depression, substance use disorders, and a wide range of physical ailments related to untreated stress.
Residential treatment for PTSD at BrightQuest is intensive, proactive, and focused on sustainable recovery and long-term wellness. Our PTSD treatment plans often include services for co-occurring mental health disorders, which must be treated as well if authentic healing is to occur.
Treatment plans at BrightQuest include the following elements:
Admissions and Comprehensive Assessment Services. The admissions process at BrightQuest is smooth, simple, and professionally managed by skilled intake specialists, who will answer all your questions and offer any other assistance you require. Our evaluation and diagnostic services are administered by mental health experts who can diagnose PTSD and any other mental or behavioral health conditions that may have developed, which ensures the creation of treatment plans that are truly comprehensive.
Family Involvement. BrightQuest treatment plans include substantial family participation, through family therapy sessions with loved ones, psycho-education classes, and family support groups that feature opportunities to interact with others who've encountered the same life challenges.
An Inclusive Therapeutic Community and Multiple Levels of Care. At BrightQuest Treatment Centers, therapists, medical personnel, administrators, support staff, clients, and their family members work together to create a warm and welcoming environment that is conducive to holistic wellness and sustainable recovery. Multiple levels of care are available to ensure customized and appropriate services are always provided.
Lasting Behavioral Change. BrightQuest recovery programs are evidence-based, expertly designed, and based on the assumption that good mental, emotional, and physical health are all interrelated. The results we produce can carry your loved one through a lifetime, if they are dedicated to healing and you are just as dedicated to supporting them.
Your loved one's healing program will be a collaborative venture. We'll help them build a sturdy and sustainable bridge to a much brighter future, and you'll have the opportunity to walk alongside them as they complete their journey from illness to sustainable wellness.
Symptoms of PTSD
---
PTSD is rooted in trauma that remains unresolved. Being a victim of physical, sexual, or emotional abuse at any point in life can lead to PTSD, as can exposure to extreme danger, or losing a loved one suddenly and tragically. Even witnessing a severe accident or violent crime can be enough to make a person vulnerable to PTSD, especially if the victim is someone they knew and loved.
The most common symptoms of PTSD include:
Repeated flashbacks to traumatic events
Persistent memories of the trauma, which intrude on daily life
Paranoia and hypervigilance (responding as if danger were waiting around every corner)
Frequent mood swings
Poor concentration
Irritability
Hypersensitivity to noise or other environmental disturbances
Depression and emotional numbness
Nightmares and insomnia
When someone is exposed to violence, abuse, or exploitation continuously over time, they may develop a more severe and disabling form of the condition known as complex PTSD. But regardless of what type of PTSD is diagnosed, treatment will be required to overcome its devastating effects.
BrightQuest recovery programs for PTSD can be highly effective and initiate a significant life transformation, no matter how long the condition has persisted.
Seeking PTSD Treatment for Your Loved One
---
People who struggle with the symptoms of PTSD know they need help.
But knowing you need help and actually asking for it are separate things. Your loved one may respond to their plight by becoming depressed or despondent. This could sap their emotional strength and render them unable to reach out in their time of need.
PTSD is not a condition that will get better on its own, and it will almost certainly escalate in seriousness if nothing is done. When you have a loved one showing symptoms consistent with PTSD, and you know they've experienced trauma, you should treat the situation as a medical emergency.
You should be as persistent as you need to be to get them to accept your help, although your approach should emphasize the fact that people who get treatment for PTSD usually respond well. Reassure them that they can learn to overcome its most devitalizing and discouraging effects, if they're willing to commit to long-term treatment under the watchful and compassionate care of mental health professionals in a high-quality treatment center.
If you're ready to step forward as an advocate for your loved one with PTSD, you can contact us at any time to ask questions, request more information, or consult with treatment experts who can explain what treatment entails and what you might be able to do to support it.
If your family does decide to work with us, you won't regret your decision. We've helped many men and women with PTSD turn their lives around, and we can do the same for your loved one.
Reclaim Your Life
Get Help Today
Family Involvement in the PTSD Treatment Process
---
members, who are often called on to help their loved ones pick up the pieces in the wake of the disruption PTSD can cause.
To empower your efforts to assist in your loved one's recovery, we actively encourage family involvement in the treatment process.
Family participation programs available through each BrightQuest facility include:
Family therapy. In family therapy sessions, loved ones can offer unconditional love and acceptance to those who desperately need reassurance. From your perspective, you can learn more about what your loved one has been thinking and feeling, which will help guide your efforts to support them after treatment ends and they return home.
Biweekly psycho-educational groups. These informative video conference courses give you opportunities to engage with the family members of other BrightQuest clients, while learning more about mental illness and PTSD from trained mental health experts. The knowledge you gain during these engaging and enlightening meetings will empower your efforts to support your loved one in the days and months ahead, as they strive to heal and regain their independence.
Multi-family support groups. At our facilities in San Diego and Nashville, we sponsor support group meetings for family members once every other month. You'll network with peers who can offer kindness, understanding, and guidance, in a sympathetic environment that is strongly supportive and at times even inspirational.
Our definition of community at BrightQuest includes family members. You have an essential role to play in your loved one's healing process, and you also have your own needs that you deserve to have acknowledged. We are here to help you, just as we're here to help your loved one.
Why Choose BrightQuest for PTSD Treatment?
---
BrightQuest therapists are highly trained and educated, compassionate, experienced, and up-to-date on all the latest developments in the mental health field. Their approach to treatment is focused but empathetic, which produces the best results for vulnerable men and women working to overcome PTSD.
Your Residential Treatment Experience at BrightQuest
The BrightQuest environment is calm and welcoming and customized to promote long-term healing and personal growth. We have two state-of-the-art modern treatment facilities, in San Diego and Nashville, and happily accept motivated wellness seekers from all across the country.
Throughout their stay at BrightQuest, your loved one will be immersed in a healing-centered atmosphere. Our evidence-based treatment plans for PTSD include:
Daily individual, group, and family therapy sessions
Carefully supervised use of prescription medications, which may be given for PTSD and any co-occurring conditions that have been diagnosed
Personalized vocational and educational instruction
Classes that teach coping skills, living skills, and relapse prevention if a co-occurring substance use disorder has been identified
Access to personalized wellness programming that helps promote sound and sustainable physical, psychological, emotional, and spiritual healing
BrightQuest treatment plans are highly effective at treating the debilitating symptoms of PTSD. They are equally effective against other conditions that may develop as a consequence of untreated PTSD. Ultimately, our goal during treatment is to help our clients overcome all their mental and behavioral health issues, by making life-altering changes in the way they think, react, behave, and respond.
BrightQuest Levels of Care for PTSD
Residential treatment for PTSD at is multidimensional and flexible. To make sure each client progresses at a comfortable pace, we offer various levels of care appropriate for people in different stages of recovery.
Those levels of care include:
24-hour Residential Treatment. Conventional residential treatment at BrightQuest is reserved for clients who have medical emergencies or chronic health conditions that could interfere with their participation in a formal recovery program. Under 24-hour supervision and with intensive care provided as necessary, men and women in residential treatment will remain in our residential facility until their condition has stabilized and their debilitating medical symptoms are under control.
Semi-Independent Living. The next step after residential treatment is our semi-independent living program. It is here that the bulk of a client's time at BrightQuest will be spent, as they combine participation in an intensive recovery regimen with experiential training in self-care and self-management. Our semi-independent living program places each client in a spacious, comfortable home near the main BrightQuest facility, where they will share household management responsibilities with peers. Monitoring during semi-independent living is regular but limited, since the goal of the program is to help our clients learn how to survive and thrive while relying on their own inner resources.
Independent Living. Our independent living program represents the final stage of a client's journey to self-sufficiency. Treatment services continue during this program, but the client is now responsible for taking care of daily responsibilities and making sure they make it to therapy sessions on their own. Once their time in independent living is complete, they should be ready for discharge and ready to transition into extended care.
Extended Services. Aftercare programs are an essential element of sustainable healing. As BrightQuest clients readjust to their families, their jobs, and society, they will continue to heal by attending regular therapy sessions and peer group meetings can help reinforce everything they've learned during their time in formal treatment.
Our comprehensive recovery programs may continue for a year or more. We understand the immense challenges involved in long-term recovery from PTSD, and your loved one will not leave our care until they're prepared to function on their own.
The BrightQuest Therapeutic Community
The BrightQuest therapeutic community is inclusive, kindhearted, non-judgmental, encouraging, and thoroughly focused on long-term, sustainable recovery. Your loved one will benefit tremendously from their caring influence, and emerge from our facility energized and feeling more optimistic about the future than they have in a very long time.
If your loved one is suffering from PTSD, contact us today.