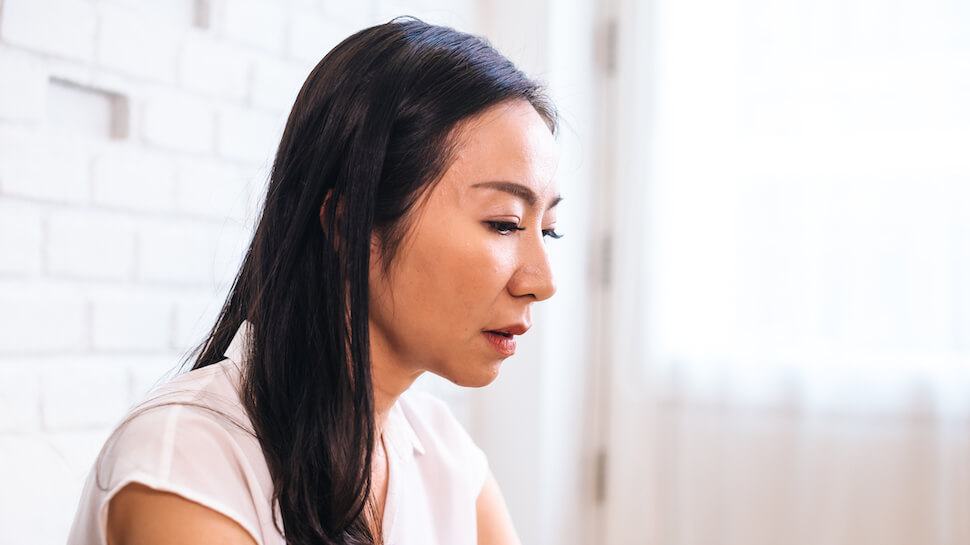 Residential Treatment for Thought Disorders
Residential Treatment for Thought Disorders
BrightQuest provides comprehensive treatment for severe psychotic disorders.
Thought Disorders, also known as psychotic disorders, are among the most disabling and debilitating of all mental health conditions. Men and women who develop them suffer from hallucinations and delusions that confuse their perceptions and distort their thinking and behavior. If no action is taken, these disorders can make normal functioning impossible in most cases. Residential treatment for thought disorders at BrightQuest is intensive, comprehensive, and carefully designed by highly qualified professionals, and has helped many people with psychotic disorders achieve their independence.
Thought disorders are complex, life-altering forms of mental illness. Most thought disorders are long-term illnesses, causing strange or frightening distortions in perception, thinking, and behavior. They disrupt every area of a person's life, leaving them unable to communicate effectively or properly care for themselves or others.
While overcoming a thought disorder is highly challenging, it can be done. Multilevel treatment programs for thought disorders are intensive and demanding, but they can produce excellent results when managed by skilled and experienced treatment professionals.
BrightQuest Treatment Centers offers individualized, evidence-based recovery plans for men and women diagnosed with psychotic disorders. These healing programs are supervised and administered by world-class mental health experts who bring great compassion and dedication to their work. We specialize in treating complex mental health disorders, and our intensive treatment program for psychotic disorders highlights our commitment to this mission.
Inpatient Treatment for Psychotic Disorders at BrightQuest
---
Psychotic disorders can shake up family dynamics. They scare, frustrate, and confuse everyone, creating innumerable life problems and health difficulties for men and women who develop them and for the family members who must deal with the fallout.
Symptoms of Psychotic Disorders
Thought disorders produce symptoms that are alarming and often overwhelming. Early symptoms of a psychotic episode may not be as obvious, but untreated thought disorders will inevitably degenerate into something more severe.
The telltale signs and symptoms of thought disorders and psychosis include:
Sleep disturbances
Difficulty focusing or concentrating
Anxiety and restlessness
Apparent depression, or lack of emotional expressiveness
Persistent suspiciousness or paranoia
Social isolation and withdrawal
Disordered or illogical speech
Audio, visual, or tactile hallucinations
Delusions that are bizarre yet resistant to counterarguments
Suicidal actions or other self-harming behavior
Our intensive treatment program for thought disorders at BrightQuest can be tailored to fit the unique needs of your loved one. This can be done regardless of the severity of their symptoms or the duration of their condition.
Our highly-skilled, world-class professional experts have extensive knowledge of psychotic disorders and are familiar with all their manifestations. Our diagnostic procedures can help identify all existing conditions, after which we'll provide in-depth, effectively targeted treatment services that will give your loved one a legitimate opportunity to reverse their descent into ill health.
Thought Disorders We Treat
BrightQuest can offer vitally needed assistance to people with thought disorders. The psychotic conditions we can treat include:
Schizophrenia. Schizophrenia causes persistent delusions and hallucinations, which continue for more than six months and significantly interfere with daily functioning.
Schizoaffective disorder. This condition produces schizophrenic symptoms mixed with the symptoms of a mood disorder, most often depression.
Schizophreniform disorder. This disorder mimics the symptoms of schizophrenia, but it only lasts for six months or less. However, about two-thirds of those who are diagnosed with a schizophreniform disorder will develop full-blown schizophrenia later on, meaning treatment should be sought even if symptoms are temporarily in abeyance.
Delusional disorder. Delusional disorder can be diagnosed if someone has fixed and apparently unchangeable beliefs about themselves or the world that are clearly false. These false beliefs are often grandiose, paranoid, conspiratorial, and/or highly unusual.
Major depressive disorder with psychotic features. Deep depression can cause psychotic breaks or episodes in some instances. Someone with this condition would require treatment for both depression and psychosis.
Bipolar disorder with psychotic features. Psychotic symptoms may be experienced by up to one-fourth of those diagnosed with bipolar disorder. These symptoms may develop in either manic or depressed states.
Treatment services for these conditions at BrightQuest are always individualized, to make sure each client has the perfect mix of evidence-based interventions to enhance their chances of recovery. Treatment plans will often include the use of antipsychotic drugs and/or antidepressants, in addition to our usual menu of intensive therapy and complementary healing services.
Co-Occurring Disorders
Thought disorders can be overwhelming in their own right. But they're frequently complicated by other behavioral and mental health disorders, which creates extra challenges that treatment professionals must recognize and address.
In one study of men and women with schizophrenia, nearly half had experienced encounters with substance abuse at some point in their lives. About the same percentage had also suffered bouts of depression, while rates of panic disorder, PTSD, and obsessive-compulsive disorder among this group were 15 percent, 29 percent, and 27 percent respectively.
Mood disorders like depression and bipolar disorder are the most commonly experienced mental health conditions among people diagnosed with substance use disorders. When major depression or bipolar disorder is complicated by psychotic symptoms, the risks are greater than normal, since people in this position are even more likely to resort to self-medicating strategies to deal with their most troubling mental health issues.
Depression is known to co-exist with anxiety disorders in at least half of all cases. Consequently, people who end up in treatment for major depression with psychotic features often require additional services for conditions like panic disorder, social anxiety disorder, and generalized anxiety disorder.
Delusional disorder is yet another condition that frequently co-occurs with depression. Various studies have found that anywhere from 23 percent to 43 percent of men and women diagnosed with delusional disorder will also have clinical depression.
Complex mental health diagnoses often include multiple conditions, which produce entangled symptoms that amplify or reinforce each other. In these circumstances, treatment must be multilayered, detailed, and precise if health is to be restored.
How to Help a Loved One Get Residential Treatment for Thought Disorders
---
When someone you care about begins to show the symptoms of psychosis, it can be a frightening and intimidating time. If psychotic behavior persists, there's no way you'll be able to handle everything on your own. Your loved one desperately needs expert assistance, and it will be your job to find it.
You should treat the situation as a medical emergency and seek help right away. This might mean hospitalization or emergency room visits at first, but very soon you'll need to have your loved one evaluated by a mental health professional and admitted to a mental health recovery center for full-time treatment.
You must realize that no matter how out of touch with reality your loved one appears, they can still be reached and helped. Should they resist your attempts to intervene, a patient, loving, yet determined approach will be required. You should persist, gently, until you persuade them to meet with mental health experts. In this situation, failing to do so could lead to disaster.
Our staff at BrightQuest can answer your questions about thought disorders and the complex challenges involved in treating them. You can contact us at any time to get further information and to discuss your options, and you are always welcome to visit us with or without your loved one.
Your Family's Involvement in the Treatment Process
Recovery from a thought disorder is a long-term affair, and family involvement in the recovery process should start right from the beginning.
At BrightQuest, we'll offer you the opportunity to participate in weekly family therapy sessions, where your loving support can bolster your loved one's efforts to come to terms with their illness and help them maintain their motivation throughout the recovery period. The unconditional love of family members can be especially beneficial to men and women with thought disorders since these conditions are inherently isolating and extremely frightening.
In addition to family therapy, we'll provide you with other options to stay connected to your loved one's recovery. On a biweekly basis, you can attend multifamily education groups, which are held in virtual meeting spaces. These lively interactive sessions will answer your questions about psychotic disorders, treatment methodologies, and the long-term prognosis for your loved ones if they're faithful to their recovery regimens.
To support your own psychological and emotional health, you'll also be invited to attend bimonthly family support group meetings at either our San Diego or Nashville facilities. These meetings will give you an excellent opportunity to network with the loved ones of other BrightQuest clients, who can offer sage advice and much needed moral support during stressful times.
Ultimately, our family programs are designed to promote long-term healing for both your loved one and everyone in your expansive caring circle.
Why Choose BrightQuest Treatment Centers for Thought Disorders Treatment?
---
BrightQuest's intensive, all-inclusive treatment plans for psychotic disorders can be highly effective in most cases, as long as the commitment to healing is strong. Our mental health recovery experts understand the overarching nature of these disorders, and they have proven themselves up to the task of treating these devastating conditions time after time.
The BrightQuest Recovery Experience
The BrightQuest experience features expert services delivered with compassion and sensitivity. Our comprehensive recovery programs are time-tested and tightly focused to produce sustainable healing and life-transforming results. In San Diego and Nashville, clients come to heal and explore exciting opportunities for personal growth, which are attainable with a dedicated approach to recovery and the able assistance of professional healers who share their ultimate goals.
Treatment plans for thought disorders at BrightQuest are evidence-based and carefully integrated to provide individualized services for all aspects of your loved one's diagnosis. The main elements of a BrightQuest recovery regimen include:
Intensive and regular psychotherapy, in individual, group, and family therapy formats
Vocational and educational support
Living skills instruction
Structuralized socialization experiences
Antipsychotic medications are frequently prescribed for psychotic symptoms and can produce good results if doses are carefully managed and monitored (as they will be at BrightQuest). More depth and flavor may be added to your wellness plan through the supplementation of additional specialized programming, including Equine Therapy, Adventure Therapy, and our Nutrition and Physical Wellness programs.
BrightQuest Levels of Care
Personalized treatment plans for thought disorders can only begin when your loved one is stable and ready to participate in therapy. Consequently, they may require some medical treatment for their condition before their recovery can begin in earnest.
If a period of hospitalization is necessary, once it ends they will enter BrightQuest in one of two levels of care we offer for individuals who come to us with complex mental health issues:
24-Hr. Residential Treatment. Our intensive residential treatment program is reserved for clients who have serious physical or mental health issues that would inhibit their capacity to respond to mental health treatment services immediately. For those with psychotic disorders, their residential treatment programs might include the administration of antipsychotic medication plus 24-hour treatment and monitoring for a period of up to a few weeks, depending on how long they require to recover from the crisis. Eventually, they will transition to our semi-independent living program, where they will spend the majority of their time while under our care.
Semi-Independent Living. Our semi-independent living treatment program at BrightQuest provides a lifeline back to the real world and a productive life for men and women working to manage their thought disorders. Participants in this long-term healing program live in a spacious, comfortable house near the BrightQuest facility, where intensive daily treatment will be offered along with instruction and practice in self-sufficiency.
Our other levels of treatment include:
Independent Living. As clients get ready to launch into independent housing outside of the program or family, they need a transition to support them in launching effectively. Many Clients remain in programming consistent with semi-independent living participation while they secure off-site housing. This way of remaining connected while also exploring more independence is a way that clients can remain stable during these big shifts in day-to-day routine.
Extended Services. Led by a team of skilled professionals, our Extended Services (outpatient) offers BrightQuest clients an individualized therapeutic structure to continue after moving out of BrightQuest housing and are living on their own. Extended Services does not require residency; therefore, clients can keep up with daily activities and responsibilities while receiving the outpatient clinical support needed to maintain stability and independence.
The average length of stay at BrightQuest is 12 months, which is a testament to the true comprehensiveness of our complex mental health recovery plans. Thought disorders require this type of intervention, and it is our mission to help your loved one gain control of their symptoms and embrace a style of living that is healthy, rewarding, and filled with achievement.
The BrightQuest Therapeutic Community
Our therapeutic community at BrightQuest is a cooperative association of treatment experts, support staff, clients, and families who strive together to create an atmosphere that promotes maximum healing. The spirit of shared purpose enlivens each day, filling therapy sessions and other social/therapeutic interactions with a sense of optimism and a common belief in the possibility of progress.
From the moment your loved one arrives at one of our facilities in San Diego or Nashville, they will be embraced warmly and given all the guidance they need to stay focused on recovery. Family members will be welcomed as well, and their contributions to creating a nurturing and healing-oriented environment will be acknowledged and appreciated. Peers in group therapy will offer even more empathic input, adding an element of acceptance and friendship that can be inspirational for men and women with psychotic disorders.
BrightQuest provides long-term care for complex mental illness to those who really need it, and the dedication of our treatment professionals to their mission is what motivates their superior performance. When you bring your loved one to us for treatment, you can do so with great peace of mind, knowing they'll be in skilled and compassionate hands.
If your loved one is suffering from a thought disorder, contact us today.