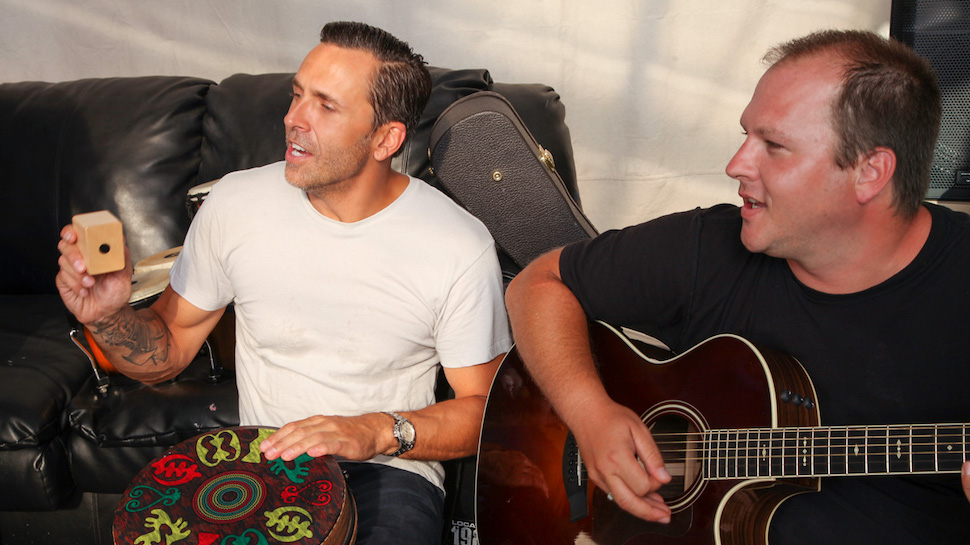 Rock to Recovery Music Program
Rock to Recovery Music Program
Rock to Recovery was created to help soothe the restless souls of those in recovery by creating a "band" and writing and recording songs together with Rock to Recovery's staff of professional musicians, who themselves are also in recovery. They help bring fun into treatment and recovery by offering a natural escape from the fear-based mind. This helps people grow a sense of belonging and self esteem in addition to helping client's vent emotions by writing lyrics and singing together for release, in real-time. Rock to Recovery promotes a positive theme of hope in recovery.
Music Therapy for Mental Illness Treatment
---
Music is a powerful tool, proven to help soothe the soul. For someone in mental health or addiction recovery, learning to have clean and sober fun, feeling a part of, connecting to a group, and quieting the mind are keys to a successful new life. Rock to Recovery gives our clients a chance to have fun expressing themselves, working as a group, and experiencing the natural high only music can produce.
The Rock to Recovery group meets weekly at the BrightQuest center.
"The power of music to integrate and cure is quite fundamental. It is the profoundest nonchemical medication."

Oliver Sacks, Awakenings
Therapeutic Benefits of Music Therapy
---
Transform emotional state from restless, irritable discontent to happy, joyous and free
Connect to peers/work as a group
Channel & release emotions/express feelings
Unique entry into self awareness
Get out of the 'comfort-zone'
Raise self-esteem
Discover hidden talents
Participating as a group/social skills
Playing music & singing is a spiritual experience
Increase levels of Oxytocin
Learn sobriety/recovery can be FUN
Communication/language skills
Social skills
Executive functioning/cognitive skills
Enhance memory function
Manage stress
Rock to Recovery photo credit: Steady Jenny