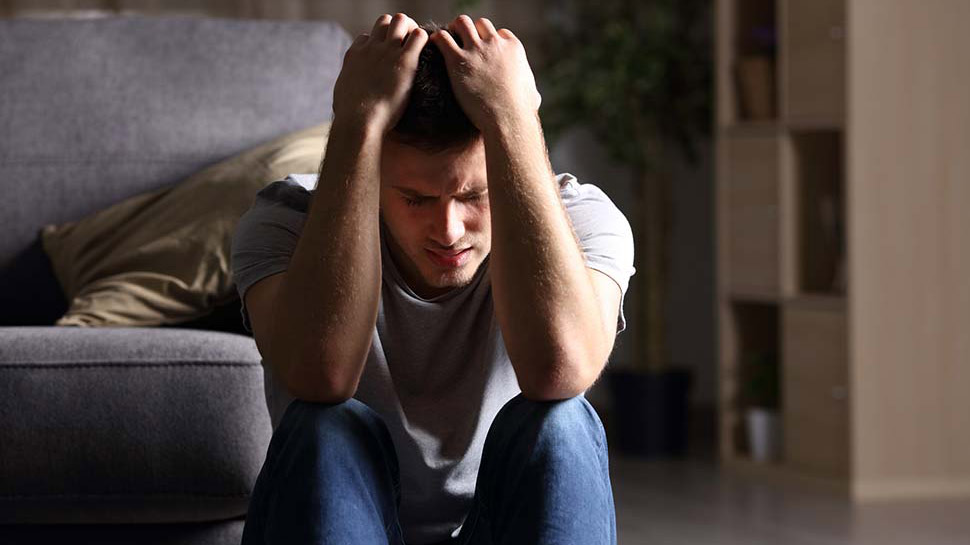 Residential OCD Treatment Center
BrightQuest Treatment Centers provide world-class residential treatment for obsessive-compulsive disorder (OCD) and other complex mental illnesses.
Our unique therapeutic approach and expert staff ensure your loved one receives treatment and support they need for lasting change. Our evidence-based obsessive-compulsive disorder treatments, including residential care and therapy, offer the intensity and duration necessary to go beyond immediate stabilization to help our clients attain greater independence.
Obsessive-compulsive disorder (OCD) is a mental health condition that causes relentless anxiety due to irrational and repetitive thoughts and urges that are persistent, negative, and undesired. These thoughts and urges can cause significant emotional and mental distress to those suffering from OCD.
Your loved one is plagued by negative thoughts and behaviors, so to self soothe or prevent any of the negative thoughts from becoming a reality they engage in some type of compulsive behavior. When engaging in compulsive behaviors, if anything, it may provide temporary relief, but more often than not they will continue to disturb everyday living.
OCD cannot be cured but with the right treatment and a commitment to ongoing care it can be successfully treated and managed going forward. By learning what effective treatment looks like and understanding the value of a long-term inpatient OCD treatment center, you can help your loved one receive the care they need to work toward lasting recovery.
Obsessive-Compulsive Disorder (OCD) Treatment
---
Residential treatment is the best choice for your loved one suffering from obsessive-compulsive disorder. Inpatient rehab for OCD ensures a supportive environment, along with 24/7 care, and the tools required for success after treatment has stopped. Therapy is usually a large part of treatment for OCD, medications are sometimes used but only in conjunction with therapy. Residential treatment will provide therapy and medication (if necessary), both tailored to your loved one's needs.
At our BrightQuest locations in San Diego and Nashville, our unique obsessive-compulsive disorder therapeutic model and structure of long-term residential care ensure that your loved one will receive the support necessary for healing and recovery. With the guidance of our clinical team, their peers, and your family involvement, your loved one will work through underlying issues, gain strength, build confidence, regain control of their life, and work toward greater independence.
Treatment Goals for OCD
---
A comprehensive treatment plan will outline the necessary steps to complete treatment and the tools and steps to take outside of treatment. Since this is a chronic condition it is important that your loved one is fully knowledgeable of what they need to do after treatment. Our professional team at BrightQuest will help your loved one work towards these OCD treatment goals:
Reducing anxiety
Lessening or eliminating negative thoughts
Decreasing obsessions and compulsions
Feeling in control
Reducing fears
>> More information about our San Diego Treatment Team
>> More information about our Nashville Treatment Team
Reclaim Your Life
Get Help Today
Obsessive-Compulsive Disorder Treatment Options
---
While each person will need a tailored plan for their recovery there are common forms of treatment for obsessive-compulsive disorder.
Residential Treatment. To ensure your loved one is given the best chance for recovery residential treatment is the only option. Inpatient rehab for OCD will give your loved one the therapy, medication, support, and tools needed for after treatment.
Therapies. Therapy can help your loved one learn to manage and control their negative thoughts and compulsions. Therapies used to help those suffering from OCD are Cognitive Behavioral Therapy (CBT) and Exposure Response Prevention (ERP).
Medication. In addition to therapy sometimes antidepressants or anti-anxiety medications can help reduce the symptoms of OCD.
Residential OCD Treatment
---
Receiving treatment in a residential setting gives your loved one the best opportunity for recovery. OCD is a chronic mental illness that can cause severe impairment in everyday functioning so receiving proper treatment is vital. In addition to therapy and medication, inpatient treatment will provide a safe environment designed for recovery, including holistic therapies, group support, family counseling nutrition, and exercise. Professional mental health clinicians will address all symptoms for your loved one, as it is not uncommon for one to suffer from an underlying mental illness or substance use disorder.
Why Choose BrightQuest for OCD Treatment?
---
We understand that one of the toughest decisions you can face is choosing the right treatment option for the one you love. We've taken this journey countless times with other families who once came through our doors with the same questions. There are several components that make the unique BrightQuest model so successful.
Our main goal at BrightQuest is to support your loved one in learning the skills they need to live a happy, healthy, and independent life. It's that simple.