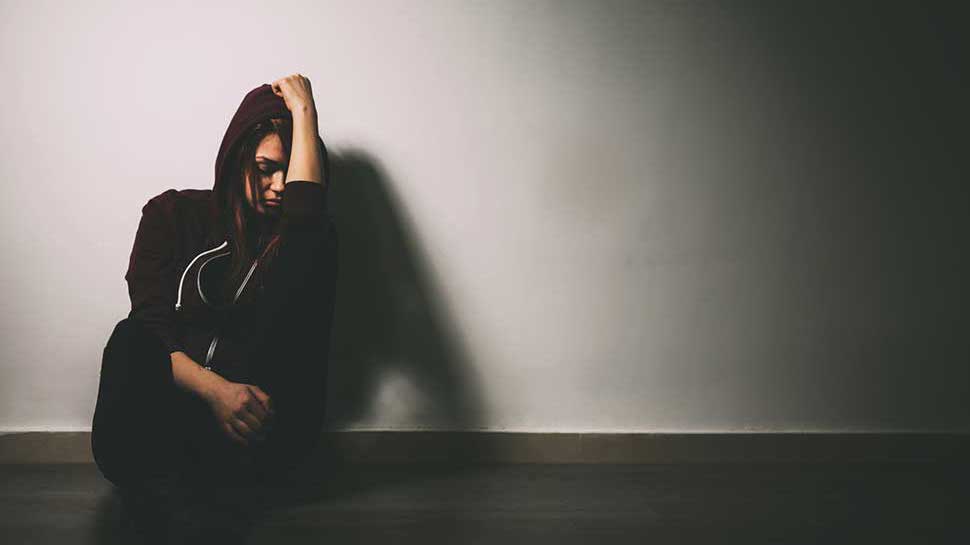 Avoidant Personality Disorder Treatment
Avoidant Personality Disorder Treatment
BrightQuest Treatment Centers provide world-class residential treatment for avoidant personality disorder and other complex mental illnesses. Our unique therapeutic approach and expert staff ensure your loved one receives treatment and support they need for lasting change. Our evidence-based avoidant personality disorder treatments, including residential care and therapy, offer the intensity and duration necessary to go beyond immediate stabilization to help our clients attain greater independence.
Individuals with avoidant personality disorder (AVPD) have a hard time with social interactions and experience severe anxiety, fear, and discomfort in social situations. Their lack of confidence and low self-esteem can actually hinder the natural development of their social skills.
This personality disorder is caused by a combination of genetic components and environmental factors, including traumatic events, exposure to childhood abuse and neglect, rejection or bullying at early ages, or personality and temperament.
Treatment for avoidant personality disorder can be challenging. By learning what effective treatment looks like and understanding the value of a long-term inpatient avoidant personality disorder treatment center, you can help your loved one receive the tailored, individualized care they need to work toward lasting recovery.
Avoidant Personality Disorder Treatment
---
Avoidant personality disorder can be extremely debilitating so making sure your loved one is prescribed the best treatment plan is crucial. Residential treatment is the best place for your loved one to receive treatment, where the environment is safe, supportive, and designed for recovery. Patients will start in individual therapy and work up the confidence to join group therapy sessions. Family therapy is also important for family members to know how to support their loved ones.
At our BrightQuest locations in San Diego and Nashville, our unique avoidant personality disorder therapeutic model and structure of long-term residential care ensure that your loved one will receive the support necessary for healing and recovery. With the guidance of our clinical team, their peers, and your family involvement, your loved one will work through underlying issues, gain strength, build confidence, regain control of their life, and work toward greater independence.
Avoidant Personality Disorder Treatment Goals
---
The best way to help your loved one is to make sure they are prescribed a customized treatment plan by a professional mental health clinician. The caring team at BrightQuest will provide your loved with a tailored treatment plan, a safe environment, endless support, and the tools and skills needed for life after treatment. During treatment your loved one will work towards these goals:
Improving self-esteem
Developing social skills
Reducing anxiety
Improving relationships
Developing confidence
When your loved one is prescribed the right treatment plan, adheres to that plan, and commits to ongoing care they are much more likely to have success in recovery for this chronic illness. The team at BrightQuest will help your loved one reach these goals and live a healthier more fulfilling life.
>> More information about our San Diego Treatment Team
>> More information about our Nashville Treatment Team
Avoidant Personality Disorder Treatment Options
---
Therapy is the main component of treating avoidant personality disorder, and medications may be used in some instances. It is important for your loved one to receive a customized treatment plan outlining the steps necessary for their treatment, which may include:
Residential treatment. Avoidant personality disorder treatment facilities are the best for your loved one. The caring and professional team will treat, support, guide, and provide insight for your loved one so they can have success long after active treatment has stopped.
Therapies. Therapy is the backbone of treatment for an individual with avoidant personality disorder. Both individual and group therapies will be used to help clients.
Medication. There are no medications to treat avoidant personality disorder specifically, however, those with a co-occurring mental health disorder may be prescribed the appropriate medications to treat their dual diagnosis. .
Although AVPD is a chronic condition, those that are committed to following their treatment plan can have success. The professional team at BrightQuest are ready to help your loved one succeed.
Inpatient Treatment for Avoidant Personality Disorder
---
When treatment takes place in a residential setting individuals can focus on their treatment as the stresses and anxiety of normal life are taken out of the picture. During treatment, patients will also receive social skills training to help in managing anxiety in social settings as well as learn and practice more effective communication techniques. A comprehensive treatment plan in inpatient rehab will often include alternative and holistic therapies like yoga, meditation, biofeedback, and massage therapy.
Why Choose BrightQuest for Avoidant Personality Disorder Treatment
---
We understand that one of the toughest decisions you can face is choosing the right treatment option for the one you love. We've taken this journey countless times with other families who once came through our doors with the same questions. There are several components that make the unique BrightQuest model so successful.
Our main goal at BrightQuest is to support your loved one in learning the skills they need to live a happy, healthy, and independent life. It's that simple.